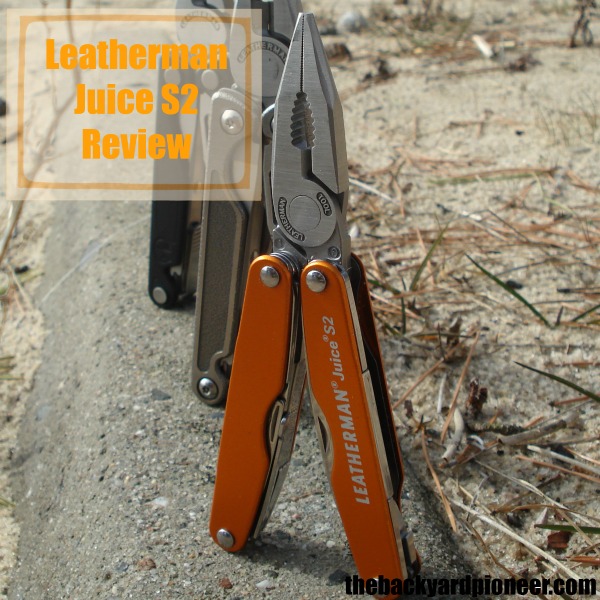 Leatherman Juice S2 Review
The Leatherman Juice S2
just may be the perfect pocket sized multi-tool. It has just enough tools to be very useful and with it's anodized aluminum handles it is pretty damned attractive. I've been carrying the Leatherman Juice S2 religiously as part of my EDC Gear for well over 2 years now and it is rare that a day goes by without it seeing some use.
Length: 3.25 in./8.25 cm closed
Weight: 4.4 ounces/125 grams
Materials: Stainless steel with anodized aluminum scales
Ergonomics
The Leatherman Juice S2 is a joy to handle and being that it is light and small there is no reason not to have it in your pocket 24/7. The handles on the Leatherman Juice S2 are nicely rounded and provide a snag free ride in your pocket.
The anodizing on the Leatherman Juice S2 is just plain stunning! With all of the different colors available it shouldn't be to hard for you to find the "one" that sings to you.

Tools
Needlenose pliers
Straight knife
Wire cutters
Hard-wire cutters
Extra-small screwdriver
Small screwdriver
Medium/large screwdriver
Phillips screwdriver
Lanyard attachment
Can/bottle opener
Scissors
As with any multi-tool the Leatherman Juice S2 lives and dies by it's tools. Without them it would be just another pretty face instead of a key piece of EDC gear.
The knife on my Leatherman Juice S2 gets the most work out of all the tools. It is a great size for the mundane tasks that I encounter on a daily basis. It is funny that the the "gee-whiz" wonder steel knife that I've got on me sees less use than the Leatherman Juice S2 but it just plain works!
The Pliers and Wire Cutters are on and the same and work well. They aren't heavy duty tools by any stretch of the imagination but do well for EDC Gear. I have put them through some extraordinary stuff at work and I notice that the handles tend to flex a bit when you start nearing their limits.
The other tools all perform as advertised. I do have a bit of an issue with the scissors, they work but their return spring should be a bit stiffer for them to move beyond a last resort.
Carrying The Leatherman Juice S2
The Leatherman Juice S2 slides right into your pocket and you will forget it is there until you need it. My one bit of advice is to pass on the sheath that Leatherman has to offer. I carried mine in the sheath for only a few days before it fell apart. The Leatherman Juice S2 is compact enough that it easily forgoes the low quality sheath.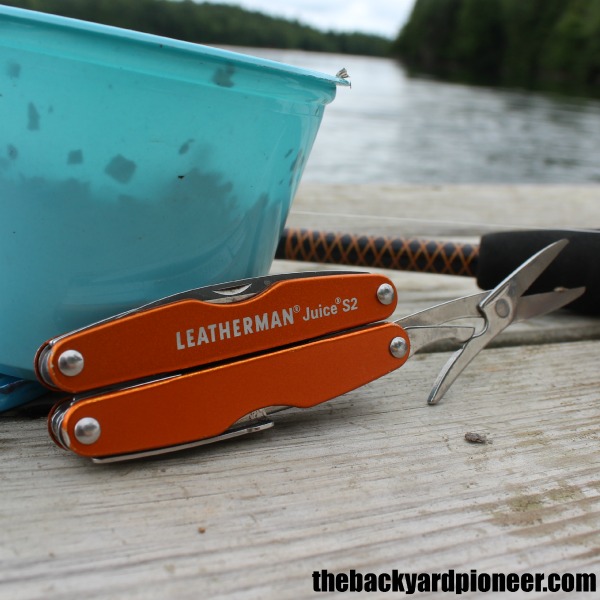 The Wrap-Up
The Leatherman Juice S2 is an excellent all around compact multi-tool. It doesn't have the all around utility of the big boys like the Leatherman Charge TTi
or the Leatherman Wave
but with it's easy to carry size I find I am way more likely to have it on me as EDC Gear.
The Leatherman Juice S2 is well made and like I said earlier it is a good looking piece of gear.
I give the Leatherman Juice S2 a 5 out of 5 Stars.
You Might Also Like:
Lightweight EDC Gear For Summer
Affiliate Disclosure: I am grateful to be of service and bring you content free of charge. In order to do this, please note that when you click links and purchase items, in most (not all) cases I will receive a referral commission. Your support in purchasing through these links enables me to keep the content train rolling