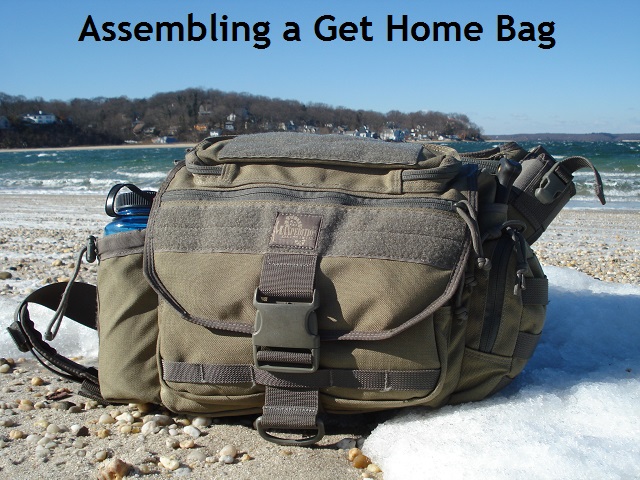 Assembling A Get Home Bag
I guess it is easy for most people to dismiss the need for a Get Home Bag, but sitting in my hotel room, and looking west into Manhattan, I can't help remembering that terrible day so many people had to walk out of the city when the Towers fell. A get home bag doesn't have to look like a SEAL's assault pack or a Ninja's overnight bag. A few thought out items in an easy to carry bag can add ease and comfort to your daily grind, and God forbid, help you get out of a jam someday. I can only base my recommendations on what to include on my experiences. In the past decade I had to get home during the Blackout of '04, faced blizzards, and watched the smoke rise out of Lower Manhattan on 9/11. With that in mind I plan for a night spent in my Jeep or a 10-12 mile walk home, a little bit of preparedness can't hurt. With that in mind this is what I keep in my bag.
Get Home Bag Contents
A quart of water in a sports bottle. I fill it up every morning and drink it when I get home every night. It is nice to have, cheap, and at the very least I'm getting proper hydration.

A few energy bars. I prefer PowerBars for some reason they seem to hold up to the wear and tear of being thrown in a bag for weeks on end. They might not taste the greatest but if you ever really need them they will be like Filet Mignon.
A bandana. You could easily fill a novel with all the uses for a bandana but a few are a tourniquet, sling, keep the sun off of your head, or to cover your face to keep smoke or dust out.
A first aid kit. I don't carry a trauma center around with me but band aids, Advil, Tylenol, and tweezers come in handy sometimes.
A flashlight. I'll admit to carrying a high end SureFire in my bag but I'm a bit of a gear geek. One of those LED's they sell at Lowes or Home Depot will do fine, the battery life is just getting silly.
A mutli-tool or Swiss Army Knife. I really like a Leatherman for this. I've used mine to fix the a/c in my hotel room and to make repairs out in the field. One of the basic Leathermans will do a lot and take up little space or weight.
Some cash and coins. The Blackout of '04 taught me the need to have a few bucks stashed in the GHB. When the power went off so did the ATM's and Debit Card stopped working. I was able to walk in a buy some coldwater  at the deli as I waited for traffic to clear because as my partner like to say "Adults carry cash".
A Turtleneck. I've got an old merino wool turtleneck sweater tucked into my bag. I work outside and having an extra layer has come in handy more times than I can count.
An extra pair of warm socks. Wet socks can ruin your day, period! In the winter I keep a pair in my bag. They are worth their weight in gold if your feet are wet. Nothing is worse than cold and wet feet.
Pen + Paper. You never know when the mood  to write a quick blog will strike, you'll need to jot something down, or leave a note.
Magazine or paperback. I like to keep a little reading material in my bag. If I need to wait something out being able to kill some time without boredom will be nice.
Well there you have it, the contents of my little Get Home Bag. I try to keep it simple and grounded in my real life experiences and anticipated needs. I don't want to come off as to Tacti-cool so I stick to the basics. I'm always open to new ideas or suggestions.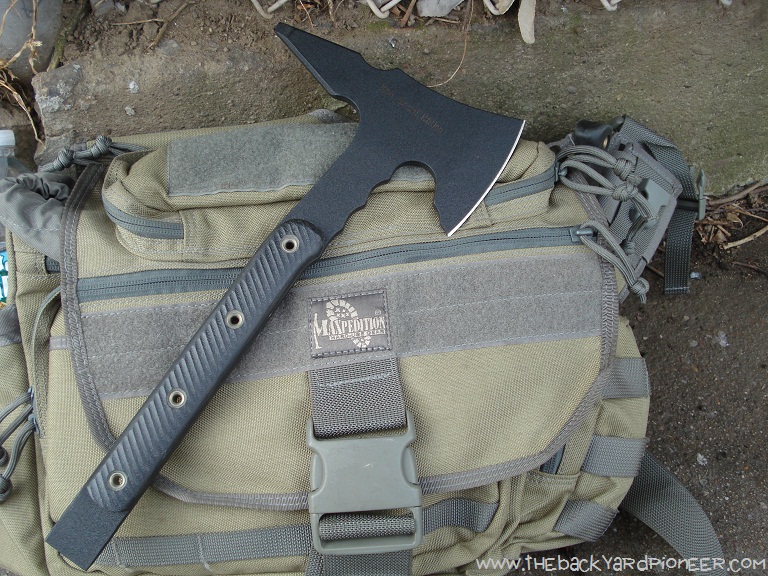 Affiliate Disclosure: I am grateful to be of service and bring you content free of charge. In order to do this, please note that when you click links and purchase items, in most (not all) cases I will receive a referral commission. Your support in purchasing through these links enables me to keep the content train rolling