Last night I wrote about the basics of using a wood burning stove. I thought about it a bit more and there is some gear I would recommend to anybody getting into wood burning. Welding Gloves
, a basic set of fireplace tools, a Steel Ash Bucket
, a Flue Thermometer
, and a Cast Iron Steamer
help round out and wood burning stove.
A cheap and easy trick for any wood burner is to pick up a pair of Welder's gloves. They come in handy for picking up hot logs. I don't know how approved it is but, I can reach into a hot stove and move burning logs around with these babies on. I've had mine since I bought the stove and they seem to be holding up reasonable well. One thing to know is they can smell to high heaven if they start to scorch.
Fireplace tools can run the gamut from Home Depot cheapies (what I've got) to brass and wrought iron masterpieces (what I want). The bare minimum would be a shovel, brush, and a poker. My budget set came with wood tongs too, but they are pretty poorly made and hard to use, so I could do without them.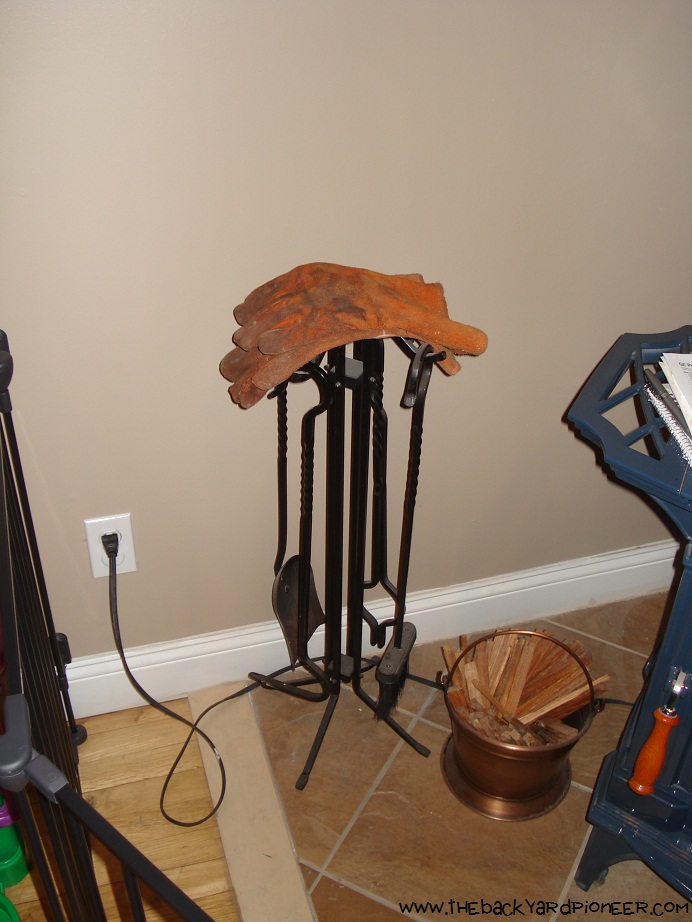 An Ash Bucket is another useful item to have around. A metal one lets you clean out a hot stove safely.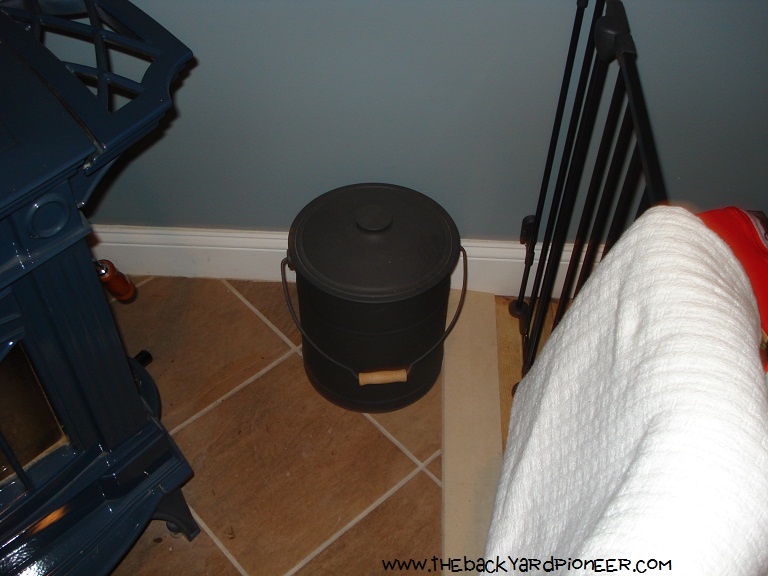 A flue thermometer is a nice thing to have too. I feel I really learned how to use my stove by watching this thing. It gives you an idea what is going on in the stove. It lets you know if the stove is burning to hot, or to cold, or just right (yes, sort of like Goldilocks). To cold and creosote forms, to hot and "Hello, Mr. Chimney Fire". Now from watching this little bad boy I know what combination of wood in the stove, and the amount of air intake gets me the most efficient fire.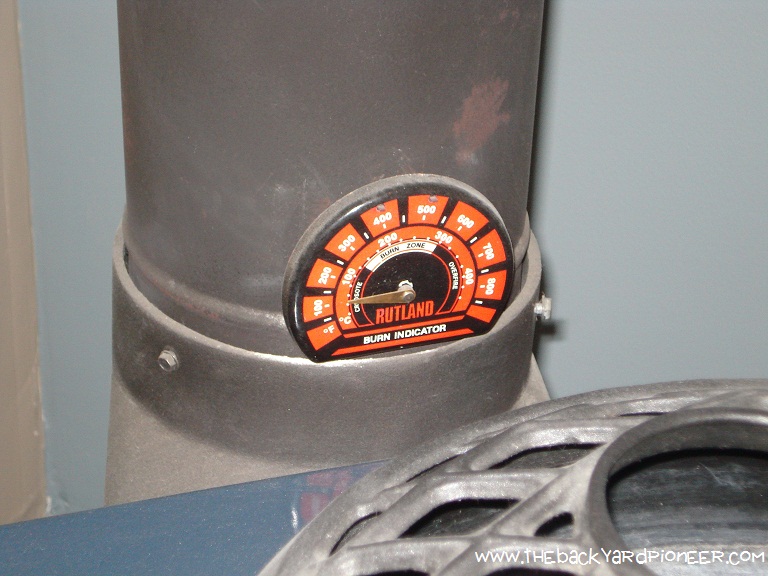 A cast iron pot or kettle puts a bit of humidity back into the air. I'll admit that a wood stove can REALLY DRY the heck out of a house. Now that we've got the Jr. Backyard Pioneer running around we use an additional humidifier too. The cast iron steamer just has way more style and authentic feel to it than our elephant humidifier.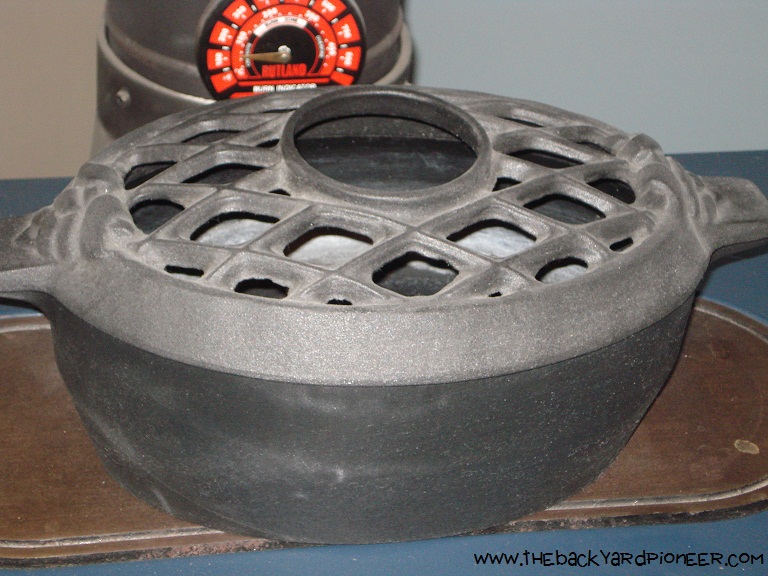 I think these few items will help you get the most out of your wood burning stove. Did I miss anything?
Affiliate Disclosure: I am grateful to be of service and bring you content free of charge. In order to do this, please note that when you click links and purchase items, in most (not all) cases I will receive a referral commission. Your support in purchasing through these links enables me to keep the content train rolling