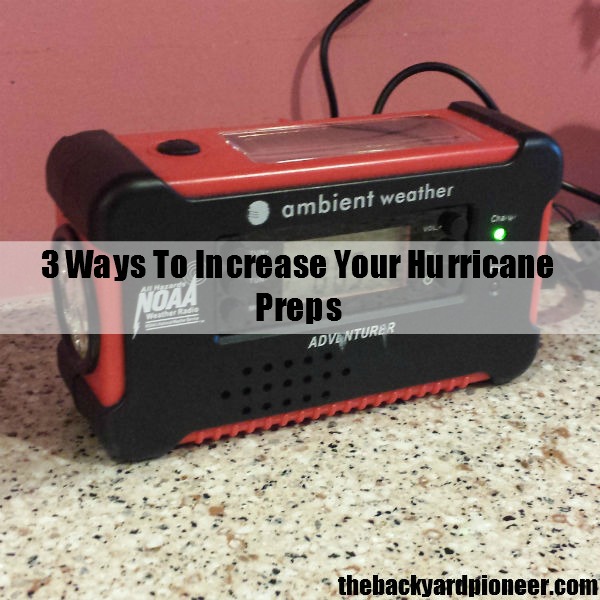 With the first named storm of the 2014 Hurricane Season ripping up the Atlantic seaboard it is a good time to look at your storm preps. I would like to share with you 3 pieces of gear that made life just a bit easier for us during the extended power outages we had following Hurricanes Irene and Sandy.
Hurricane Gear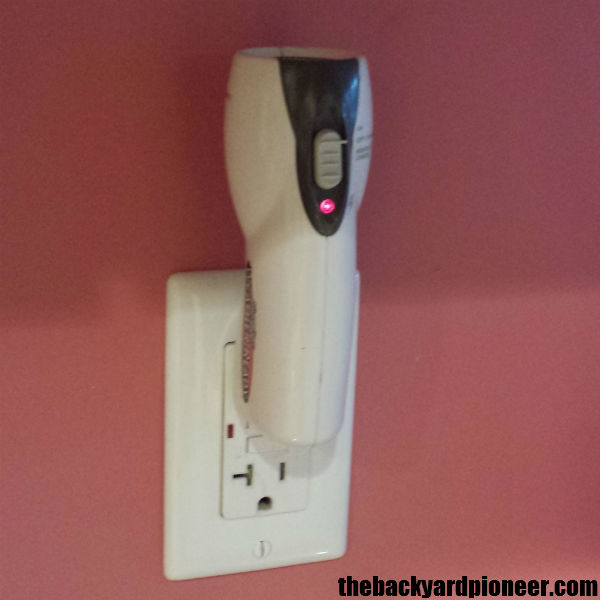 When the lights go out the Energizer Weather Ready Compact Rechargeable LED Light
is just the ticket. These plug right into a wall outlet and are ready at a moments notice. They can be set to turn on when the power goes out. I have 4 of them set through out the house so if the power goes out I'm not fumbling blindly trying to get to my flashlight. When the power went out during the height of Hurricane Irene the lights faithfully went on and let us get around.
The Low-Down
Compact rechargeable LED light stows out of the way in a light socket, and automatically turns on when power goes out
Ultra-bright Nichia LED.
Two-hour run time on high, and 15 hours on low
NiMH battery can be recharged hundreds of times
Includes lifetime manufacturer's guarantee
Let Weather Ready be the light in your preparedness plan for emergencies.
You'll be ready to light an entire room with these bright white Nichia LED compact flashlights if the power goes out.
Comes on when the power goes down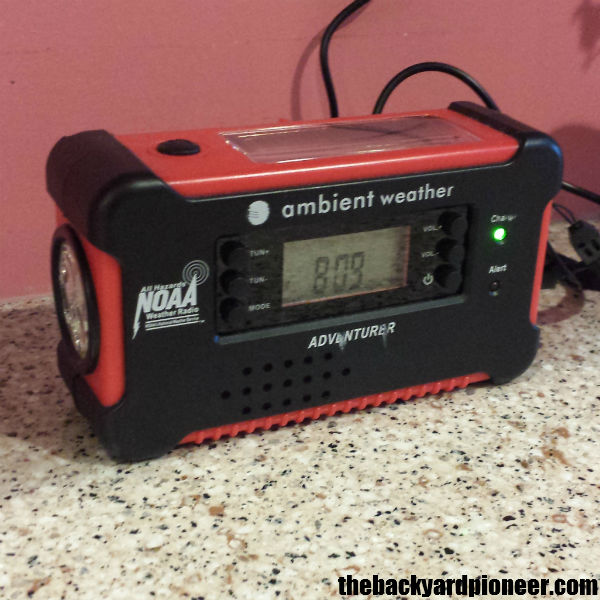 Another piece of gear that was really nice to have around is the Ambient Weather WR-112 Emergency Radio
. It has a lot of really cool features but the one we get the most use out of during the power outages is the radio's ability to play an iPod or other mp3 player. It also is decent little radio to have along on a camping trip. We leave ours plugged in during Hurricane Season so it will be ready with a full charge if we need it. There is nothing worse than having a trick piece of gear be useless to you because it isn't charged and ready. The crank is a nice feature in a pinch but an outlet beats cranking any day!
The Low-Down
The compact-sized WR-112 includes all of the features of the popular WR-111B plus an emergency siren, SOS flashing light, power outage flashing beacon and improved charging circuit.
A must for any emergency toolkit, Bug Out Bag, or just hanging out at the beach, the ADVENTURER combines multiple emergency features into one compact package.
The WR-112 is a Digital AM/FM NOAA Weather Alert Radio, a powerful 3 LED flashlight, and cell phone, MP3, MP4, Amazon Kindle, Apple Ipod, Ipad, IPhone and USB charger, all in one portable package.
The ADVENTURER is a five way charger – charge from a USB device (computer), AC or wall power (with optional converter), DC or car charger (with optional converter), hand crank, or solar panel.
With the ADVENTURER, you can fully charge the WR-112 through the USB/AC/DC adaptor. You can charge the cell phone/mp3/mp4/USB with no cranking. Other crank chargers require continuous hand cranking to charge a device.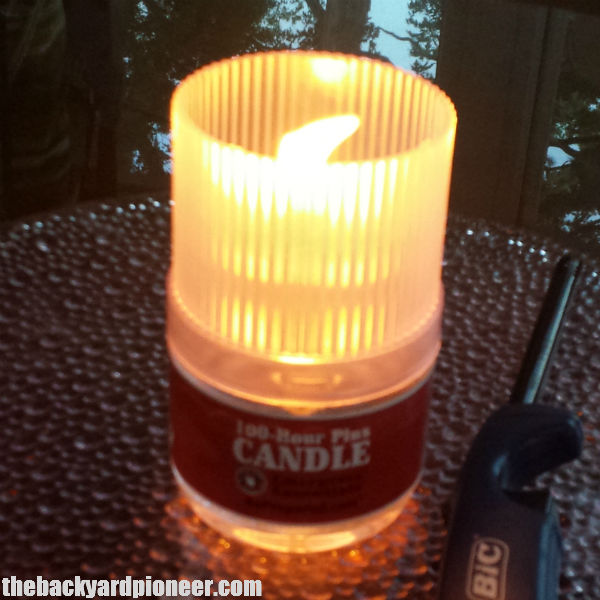 Even though we have a generator I'm not one to leave it running all day and night, these 100 Hour Plus Emergency Candles
came in really handy. Emergency Essentials calls them candles but they are really small self-contained oil lamps. My one knock against them is they don't include the globe
but that is easy enough to order and it is re-useable so having 2 or 3 set aside will get you through most emergencies. I pull the wick out a bit to get some extra light so I haven't seen 100 hours of burn time. I would put the burn time closer to 70 hours but I think they are still a pretty good deal even with the decreased life. I particularly like that they are very stable and with the globe seem a bit safer than a regular candle, this might all be in my head but it gets me though the day.
These 3 pieces of gear have proven themselves to me during the extended power outages we had after Hurricanes Irene and Sandy. I know that the will always have a place in my Storm Preps!
Affiliate Disclosure: I am grateful to be of service and bring you content free of charge. In order to do this, please note that when you click links and purchase items, in most (not all) cases I will receive a referral commission. Your support in purchasing through these links enables me to keep the content train rolling