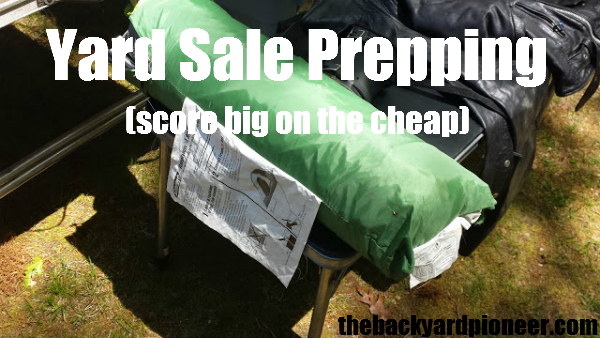 Yard Sale Prepping
For those of us on a budget (and who isn't these days) yard sale prepping has become a great way to score some top notch gear on the cheap. I went to one yard sale this weekend and saw tons of great deals that were just begging to be taken home cleaned up a bit and put back for an emergency situation. I even scored a new toy/project!
Inverter/Electrical Cords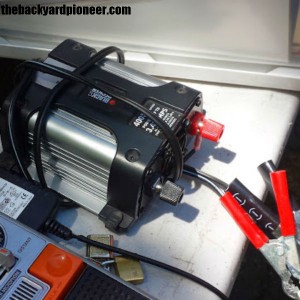 An Inverter is great way to add to your general preparedness. With a properly sized inverter and your car you can run a lot electrical devices in your home while the power is out. My Father-In-Law was able to run his refrigerator, tv/satellite, and use his coffee maker while the lights were off. This little 400w that they were selling for $20 won't run the house they way Dad's was able to, but it will keep some lights on and will run a small tv and a fan.
Bins of electrical extension cords, that were selling for their scrap value, rounded out the electrical preps.
Tools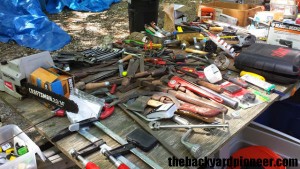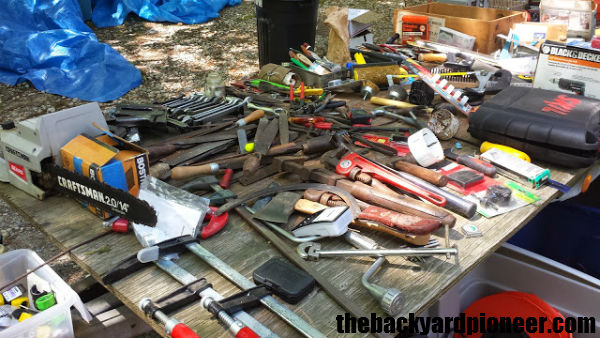 Yard sales are a great place to score some tools for use around the homestead.  Brands like Craftsman and Husky offer lifetime warranties and are easy to find on any given weekend.
Camping Equipment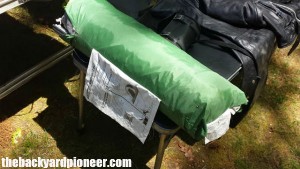 Camping equipment is some of the most common Prepper friendly equipment that finds it's way into a yard sale. Camping equipment usually falls into 2 categories, used once and put up for sale, or lovingly used and taken care and only sold when retirement looms. Either way it is a great way to score some gear. I found this tent that may have been used once and the asking price was $10.
The Weird Stuff!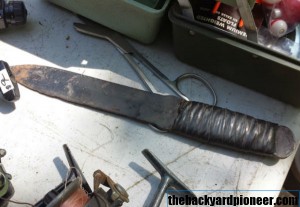 Every now and again you come across the weird finds that make you do a double take. This is a Cold Steel Throwing Knife. Now it has definetly seen better days but for $1 I took a chance on it. These things retail for $20 and I figure with a little elbow grease I should have a diamond in the rough!
Wrap-Up
Yard Sale Prepping can turn up some great finds for cheap prices. At one yard sale alone I found shelter, a decent knife, an inverter, a few extension cords, and some tools. With a little work and some haggling you might be able to put together the foundation of a good emergency kit for a fraction of the cost.
Affiliate Disclosure: I am grateful to be of service and bring you content free of charge. In order to do this, please note that when you click links and purchase items, in most (not all) cases I will receive a referral commission. Your support in purchasing through these links enables me to keep the content train rolling