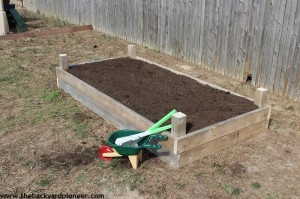 I've been kicking around the idea for some Raised Beds with a Twist for quite some time now. With inspiration from Jack Spirko of The Survival Podcast and Paul Wheaton of Permies fame, I decided to try my own variation of hugelkultur/woody beds. I wrote about Hugelkultur last year.
On a 1/3 of an acre suburban lot I lack the space to build true Hugelkultur mounds, which tend to be about 6 feet high. With my wife looking to have a garden space of her own ( and not deal with my garden craziness) I build her Cedar raised beds that are 4′ x 8′ x 1′. I laid a nice thick piece of cardboard down to kill of the sod and put in a bunch of rotting wood.
The wood has been "seasoning" behind my shed for a few years as I've dreamed of giving this project a go for some time now.
It kills 2 birds with one stone for me as heating with wood usually leaves me with some undesirable pices and the woody beds seemed like a natural way to get rid of it. I'm hoping this little experiment works out as I'm hoping my hybrid Woody Beds will cut down on my water needs and provide some long term fertility to the beds. These beds are being incorporated into the landscaping of the backyard so they will remain in place for some years to come and hopefully I'll be able to comment on their progress for years to come.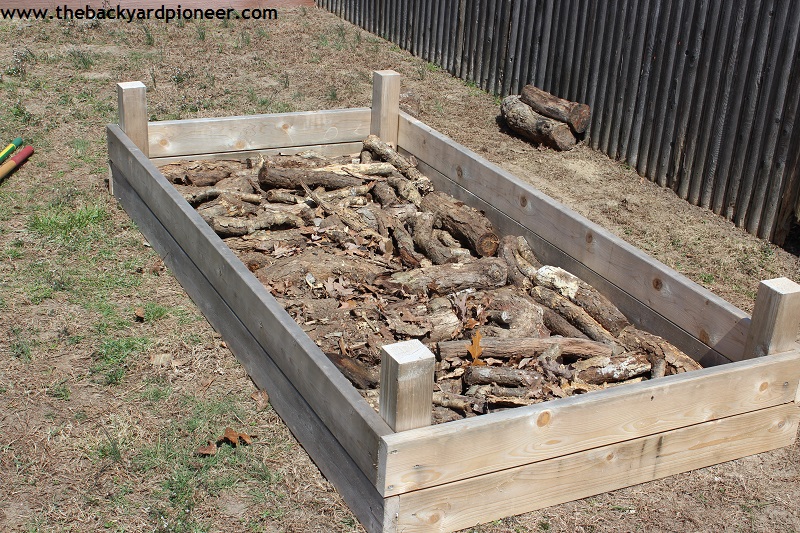 If you like what you read here on The Backyard Pioneer please consider subscribing to receive e-mail notifications or check me out on Facebook, Twitter, YouTube, Pinterest, or my RSS Feed. All of these are available on the top right of this page.
Brought to you by:

Affiliate Disclosure: I am grateful to be of service and bring you content free of charge. In order to do this, please note that when you click links and purchase items, in most (not all) cases I will receive a referral commission. Your support in purchasing through these links enables me to keep the content train rolling