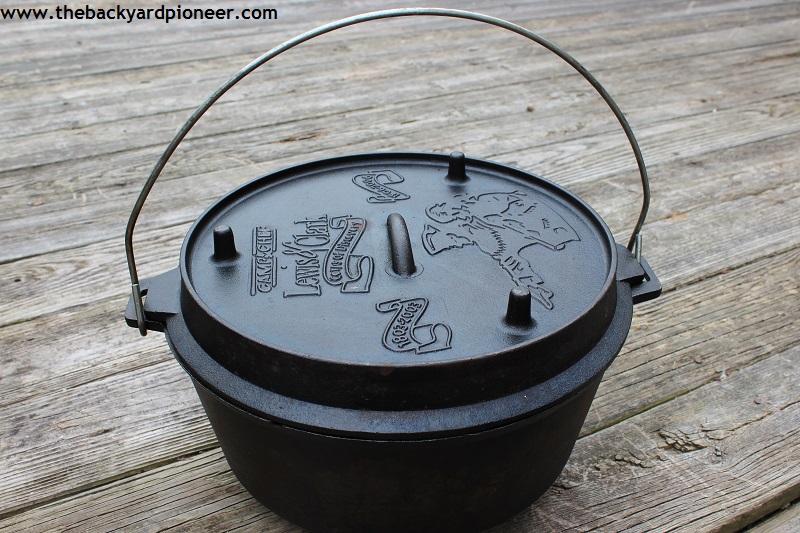 Shot and a Beer Beans are my variation of the traditional beanhole beans that originated in New England. Traditionally these beans are made in large kettles that are slow cooked in stone lined pits. I make mine in my portable fire pit but I keep it real by using my heavy duty Dutch Oven and I do use real wood to cook them.
Ingredients
1 lb of dried Navy Beans (soaked overnight and cooked until tender)
1 lb Bacon (1/2 diced)
1 Large Onion, finely chopped
1 Green Bell Pepper, finely chopped
2 cloves of Garlic, minced
1/2 C. Molasses
1/2 C. Ketchup
1/3 C. firmly packed Brown Sugar
1/2 C. Dijon Mustard
1 Tbs Sriracha (or your favorite Hot Sauce)
2 tsp Liquid Smoke
A Bottle of decent beer
A shot of Bourbon ( I like Knob Creek)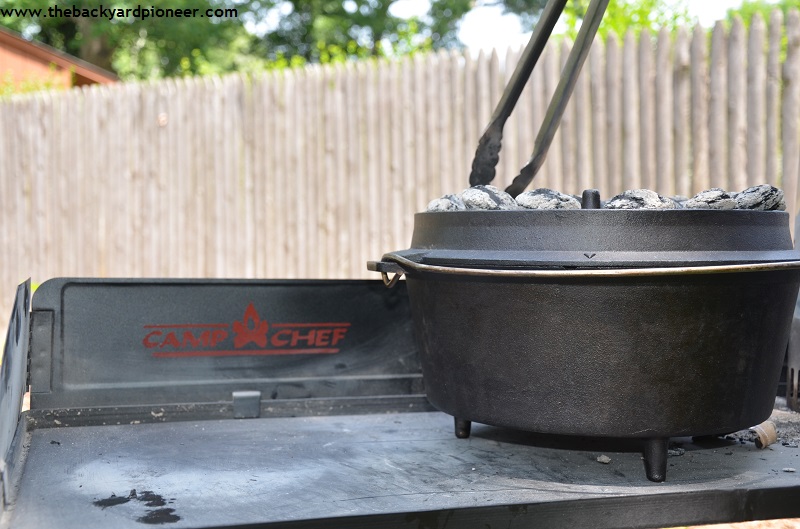 The beans need to be soaked in cold water overnight. The next day pour off the water and rinse them. Put them back in a pot and cover them with a few inches of water. Bring them to a boil and then turn down the heat and simmer for 90 minutes. Reserve at least 2 cups of the cooking water.
Mix all the ingredients (minus the Shot and a beer and the uncut bacon) in a bowl.
Line the bottom of the Dutch Oven with the strips of bacon.
Pour all the ingredients into the Dutch Oven. Pour enough of the reserved bean water into the Dutch Oven to cover the mixture by at least 2 inches. Pour in the bottle of Beer and the Shot
Put the Dutch Oven into the coals of the fire. Leave it alone for at least 2 hours. I shoot for a good but not rolling boil. I take the beans off when they look right. I want them to be thick.
These beans are everything a good baked bean should be, smokey, sweet, and full of character.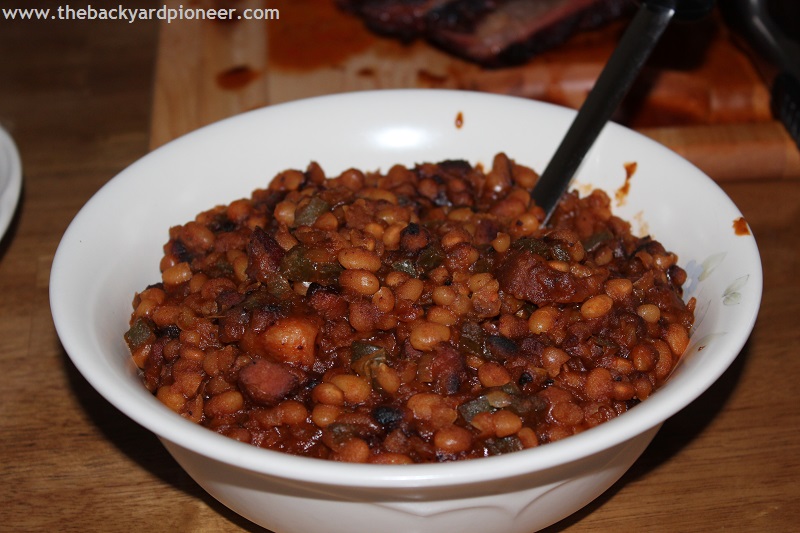 Affiliate Disclosure: I am grateful to be of service and bring you content free of charge. In order to do this, please note that when you click links and purchase items, in most (not all) cases I will receive a referral commission. Your support in purchasing through these links enables me to keep the content train rolling