Homemade Bread
Baking homemade bread is quick and easy, most people get scared off by the prospects of rising dough and the intricacy of kneading dough. With that being said this is great recipe to get your feet wet with. It goes with the easier method of measuring ingredients instead of weighing, and uses a packet of yeast to further simplify things. The more advanced (and precise) methods definitely have their place but don't let them hold you back when it comes to making a quick loaf of bread, the first time you slather butter onto a warm piece of homemade bread, in a home that stills smells of baking, you will be a bread baker for life!
Ingredients
3 1/4 C. King Arthur Unbleached Bread Flour
1 Packet Active Dry Yeast
1 tsp. Kosher Salt
1 1/2 C. Warm Water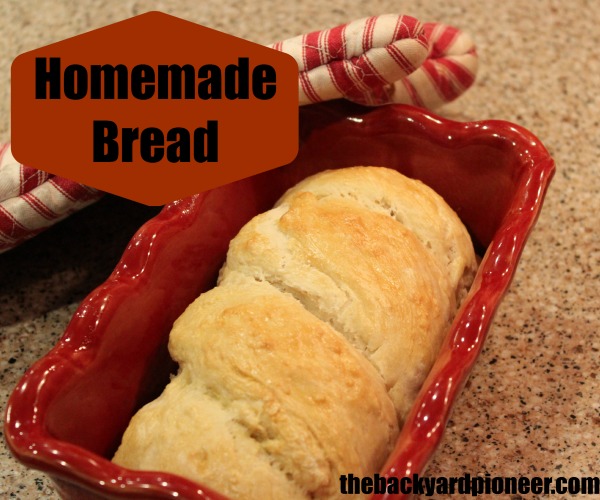 Directions
Combine all the ingredients and mix or knead into a soft dough
Place into a greased metal bowl and let it rise for an hour, somewhere warm.
After the rise punch it down a bit and form it into a ball or long loaf. I like the "tuck it under" method to form a circular loaf. I just pull the dough from the center while tucking it under itself with my fingers.
Place it onto a peel (or piece of cardboard) with a piece of parchment paper underneath. Cover it with a greased piece of plastic wrap.
Pre-Heat the oven to 375 F. If you using a stone put it in now as well.
After the loaf has had  30 minutes to re-rise, give it a slash or two with a knife, and place into the oven.
It is going to bake for 30-35 minutes. I use a thermometer these days (it is done at 190 F.)  but used to take out the loaf when it "looked" done. This recipe is pretty fail-proof so shoot for a nice golden color on the crust and you can't go wrong.
The hard part: Let it sit for 30 minutes before slicing.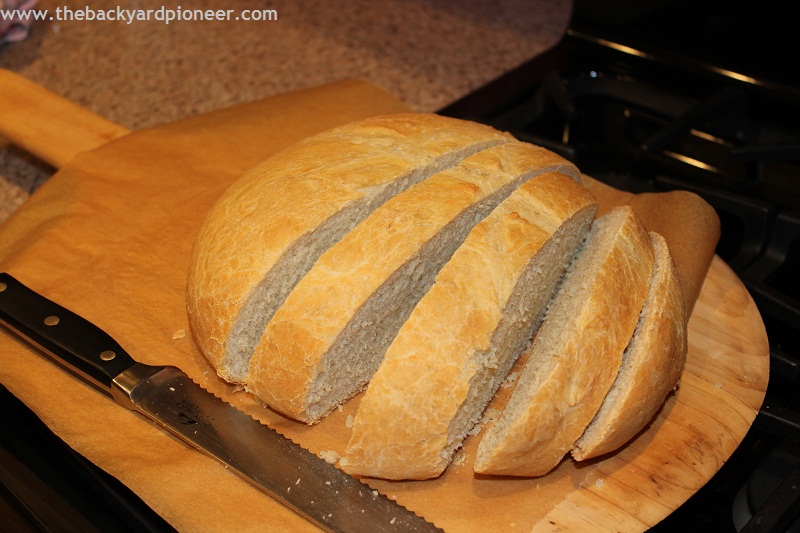 The Wrap-Up
There you have it, a quick and easy recipe for homemade bread. Once you experience the smells, taste, and satisfaction of baking your own bread you'll be hooked. Plus as far as Preparedness skills go this one is hard to top, 4 ingredients and a little know how and you can be eating well in a time of crisis. A fresh loaf would sure take the edge off of a Hurricane or Blizzard.
You Might Also Like:
Affiliate Disclosure: I am grateful to be of service and bring you content free of charge. In order to do this, please note that when you click links and purchase items, in most (not all) cases I will receive a referral commission. Your support in purchasing through these links enables me to keep the content train rolling