Homemade Pizza Dough
Last weekend we were having friends over for dinner and I got a chance to make homemade pizza dough for the first time. It was flat out simple and I don't think I'll ever get the store bought stuff again!
Ingredients
3 1/2 cups bread flour, plus more for rolling
1 teaspoon sugar
1 envelope instant dry yeast
2 teaspoons kosher salt
1 1/2 cups warm water
2 tablespoons olive oil, plus 2 teaspoons
Recipe
-Combine the bread flour, sugar, yeast and kosher salt in the bowl of a stand mixer and combine.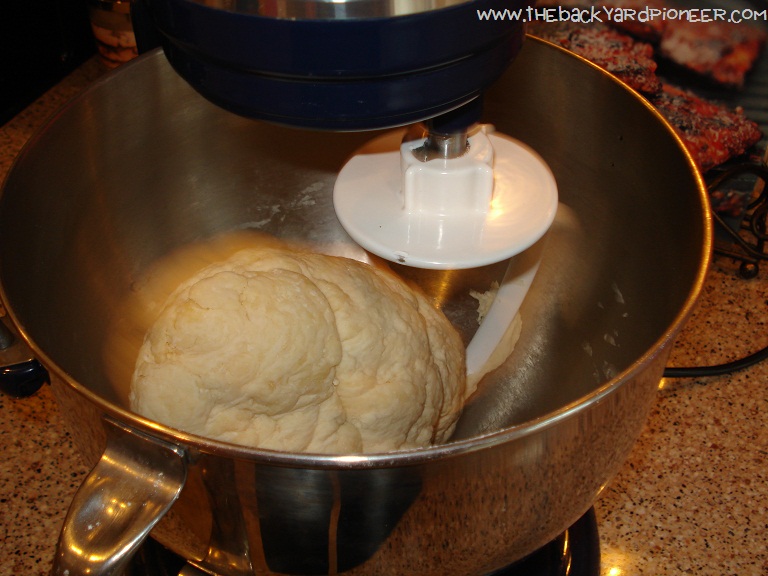 -While the mixer is running, add the water and 2 tablespoons of the oil and beat until the dough forms into a ball. If the dough is sticky, add additional flour, 1 tablespoon at a time, until the dough comes together in a solid ball. If the dough is too dry, add additional water, 1 tablespoon at a time.
-Scrape the dough onto a lightly floured surface and gently knead into a smooth, firm ball.
-Grease a large bowl with the remaining 2 teaspoons olive oil, add the dough, cover the bowl with plastic wrap and put it in a warm area to let it double in size, about 1 hour.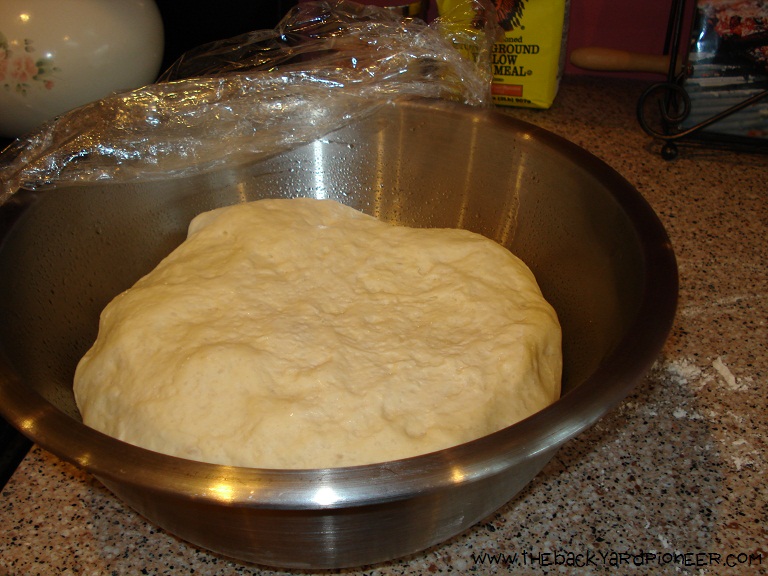 -Turn the dough out onto a lightly floured surface and divide it into 2 equal pieces.
-Cover each with a clean kitchen towel or plastic wrap and let them rest for 10 minutes.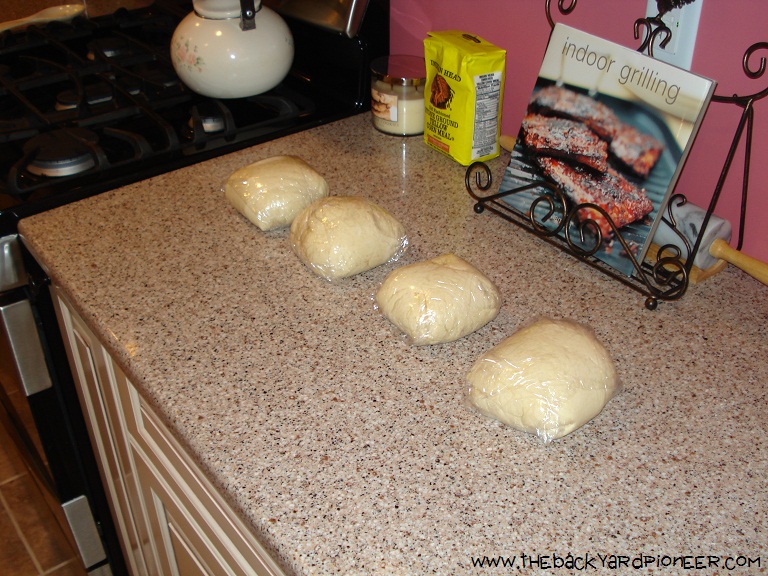 – I doubled the recipe.
After the dough had rested we worked it on a lightly floured surface into 12″-14″ pies.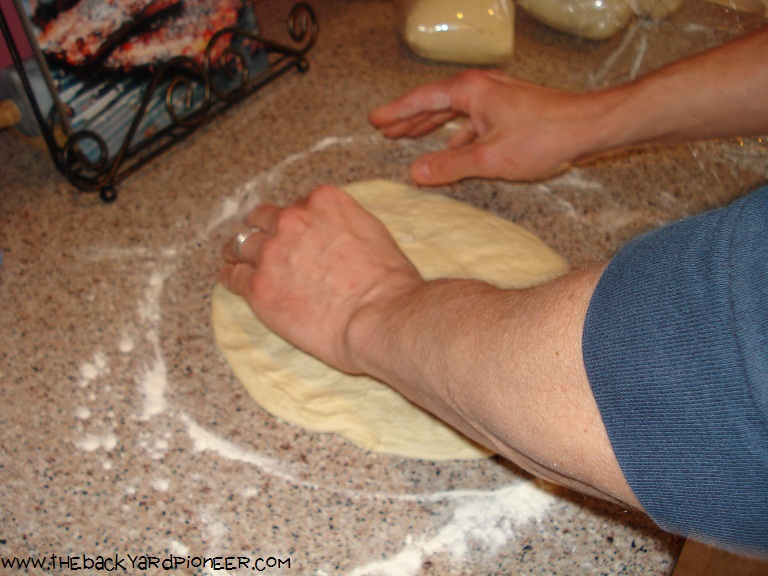 I made one "kitchen sink" and one plain pizza.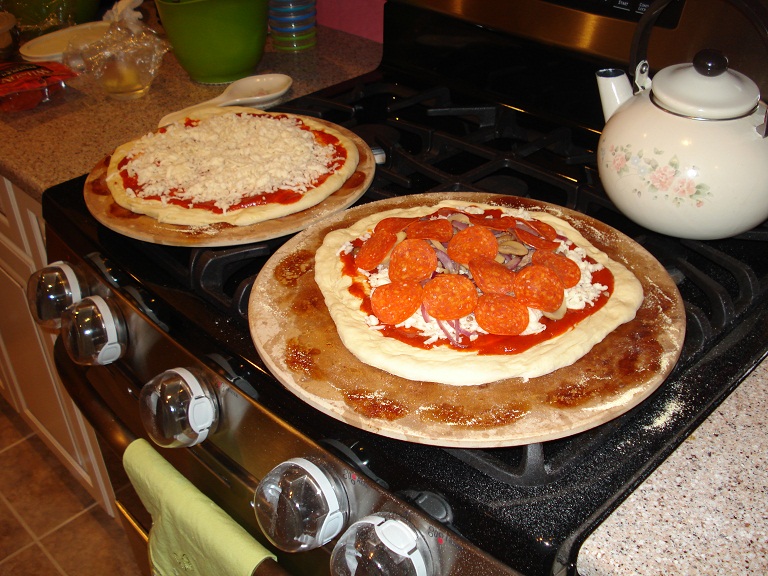 I baked them for 15 minutes in a 450 deg. oven.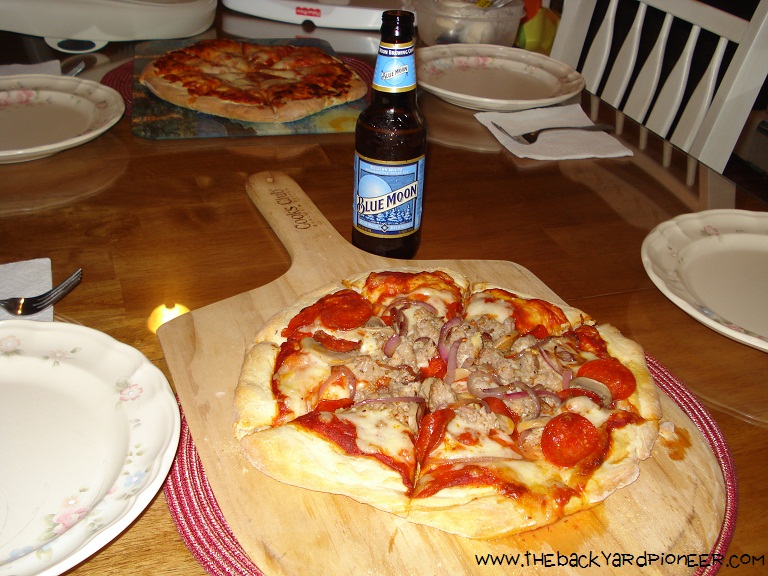 They were awesome!
If you like what you read here on The Backyard Pioneer please consider subscribing to receive e-mail notifications or check me out on Facebook, Twitter, YouTube, or my RSS Feed. All of these are available on the top right of this page. -Thanks for reading, Mike
Affiliate Disclosure: I am grateful to be of service and bring you content free of charge. In order to do this, please note that when you click links and purchase items, in most (not all) cases I will receive a referral commission. Your support in purchasing through these links enables me to keep the content train rolling