Dutch Oven Cooking
With the weather being on the nice side today I had the itch to do some Backyard Pioneering so I got the Dutch Oven out for a bit of old fashioned cooking. I've only used my Dutch Oven a few times but it is a skill I want to master. I think the Dutch Oven is great fun and can be a good tool for outdoor cooking. I want to use it during the Summer when it is just to hot to light the oven, or in an emergency situation like we had during Hurricane Irene a few months ago. I got the following recipe off of Mark's Black Pot, it is an amazing site and my go to place for all things Dutch Oven. Here is the recipe:
Basic Meats and Veggies:
A few tablespoons of olive oil
2-3 medium to large onions, sliced
3-4 boneless chicken breasts, cubed
3-4 potatoes, quartered and sliced
2-3 carrots, sliced
3-4 stalks of celery, sliced
2-3 sweet peppers, sliced
About a half pound of bacon, cooked crispy
Flavorings (herbal-style):
1 heaping tablespoon minced garlic
Liberal shakes of:
A few shakes (about a teaspoon or so) balsamic vinegar.
And, of course, salt and pepper
Process:
Start by lighting about 25-30 coals. While those are getting glowing and hot, you can slice up your ingredients. Put everything into the dutch oven, and put on the lid. Make a ring of about 8-10 coals and set the dutch oven on top. Put about 16-18 coals on top. Leave a few coals aside. After about 10-15 minutes, put about ten or so fresh coals on those. They'll get lit, and by the time the coals on the dutch oven have burned down, they'll be ready to be replenished. Cook for about 45 minutes, stirring every 15 minutes or so, until the chicken and the veggies are done.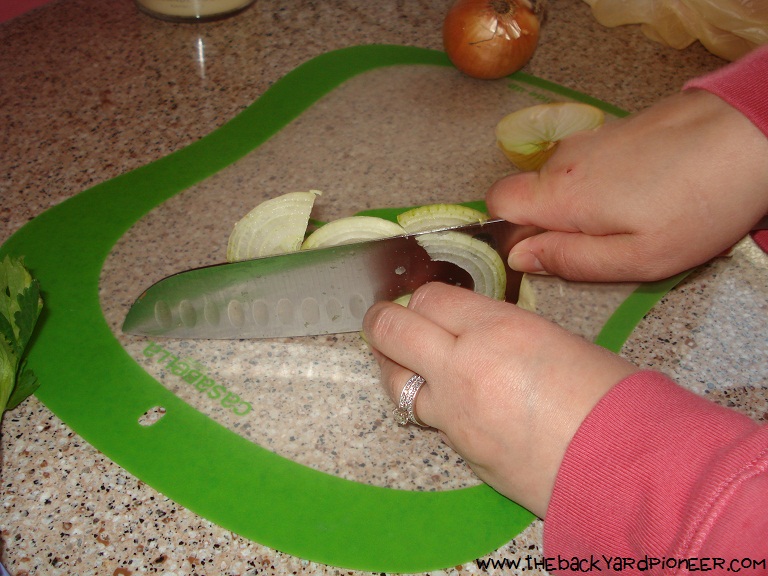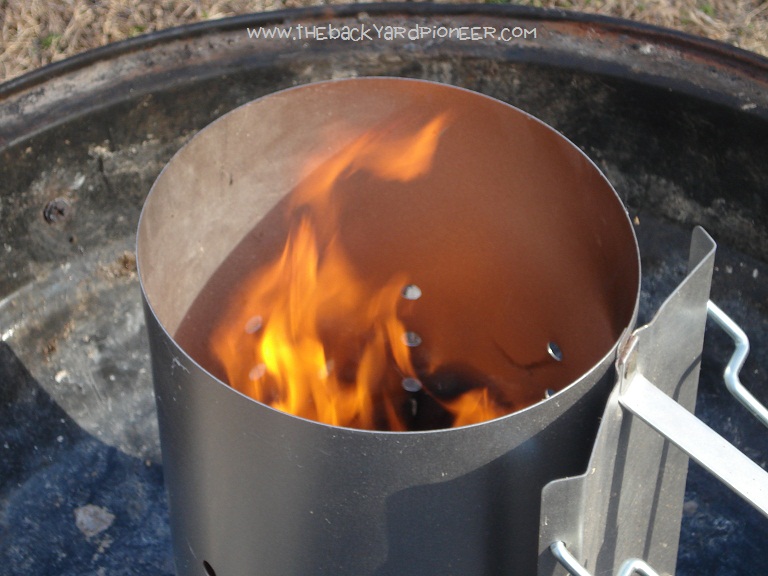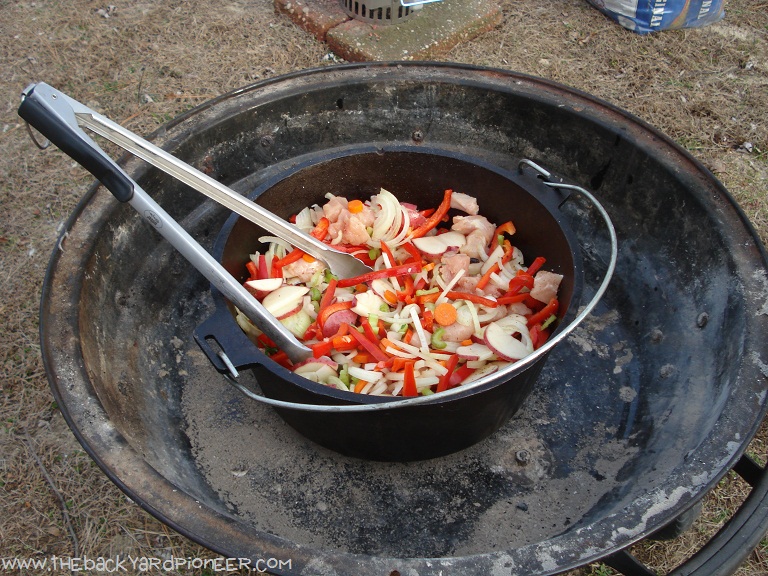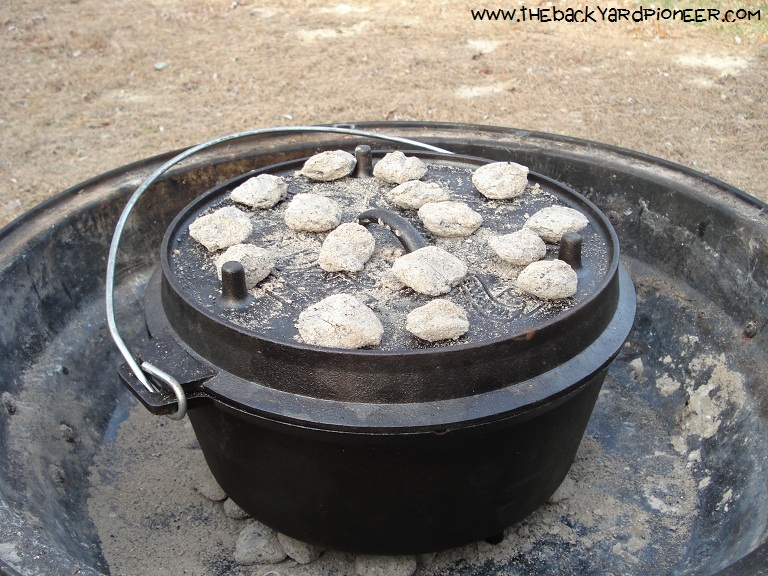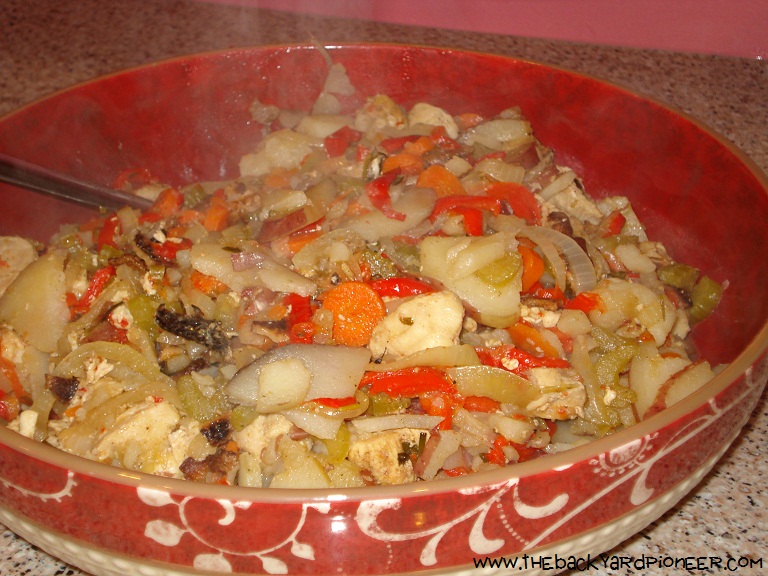 I'm looking forward to more Dutch Oven Cooking. I've got some confidence going and my next attempt is going to be bread!
Affiliate Disclosure: I am grateful to be of service and bring you content free of charge. In order to do this, please note that when you click links and purchase items, in most (not all) cases I will receive a referral commission. Your support in purchasing through these links enables me to keep the content train rolling