As you already know I've got a bit of a soft spot in my heart for well made, hard use folding knives, and the Spyderco Manix 2
fits the bill nicely, so here is my review. It has all the features of the Spyderco Endura 4 that I reviewed a few months ago and more. Unlike the Endura the Manix is built here in the United States which I consider a nice bonus.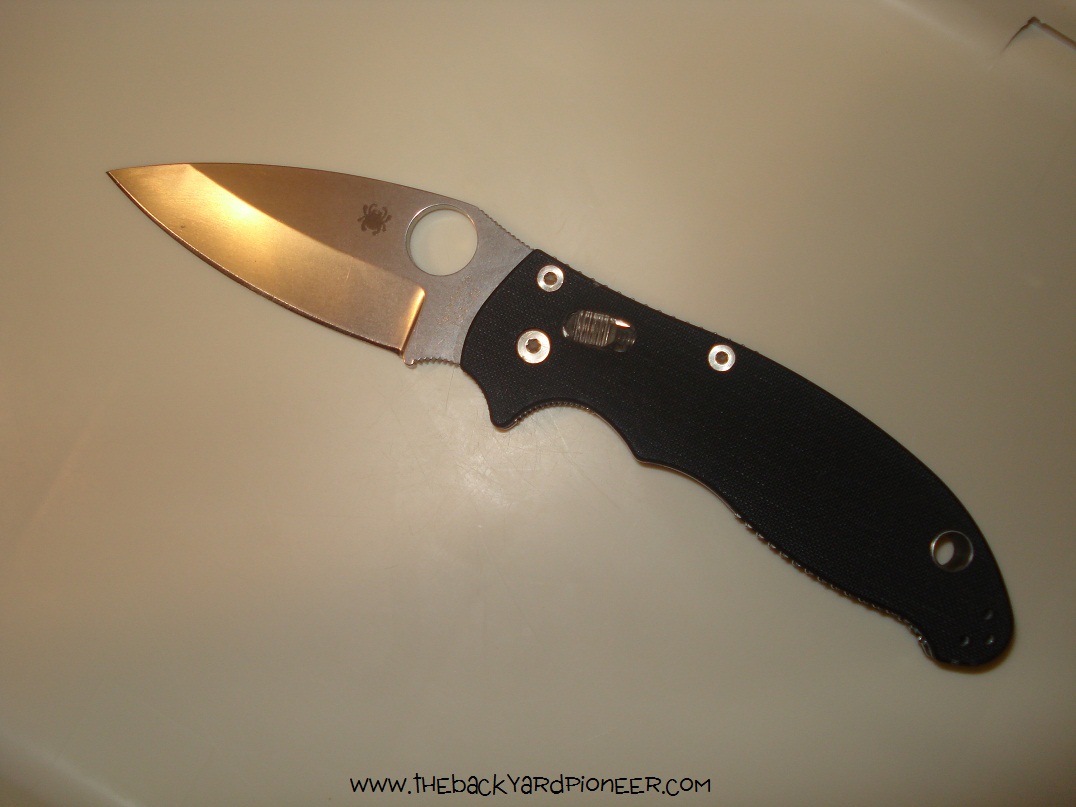 Spyderco Manix 2
The Manix 2 is a solid feeling knife, the G-10 handles, and full steel liners give the knife a nice heft. I've read some reviews where this is considered to be one of the main drawbacks of the knife but I like it. It doesn't weigh a ton but you do know it is in your pocket.
The Handles
The G-10 offers a nice grip and so far seem pretty darn strong to me. I'm not one to baby my tools and the Manix 2 has held up well to riding in my pockets at work, and in the field.
The Lock
One of the neatest features of the Manix 2 is the Ball Bearing lock. This lock is patented by Spyderco. Basically a ball bearing rides in a polymer "cage" and is pressed against a detent in the blade to form an ultra secure but easy to use lock. I find that the knife opens smoothly and consistently and closes the same. It is probably the most secure lock that I've come across on a folder, I want this lock on more knives!
The Steel
The 154CM steel is a premium steel developed in the United States for industrial applications. It might be over kill for a pocket knife (for most people but not an enlightened Steel Snob like myself) but it holds an edge as well as anything that has ridden in my front pocket. I haven't had to do any major resharpening but it has touched up to hair popping sharp with a few passes on my Spyderco Tri-Angle Sharpmaker Knife Sharpener 204MF
.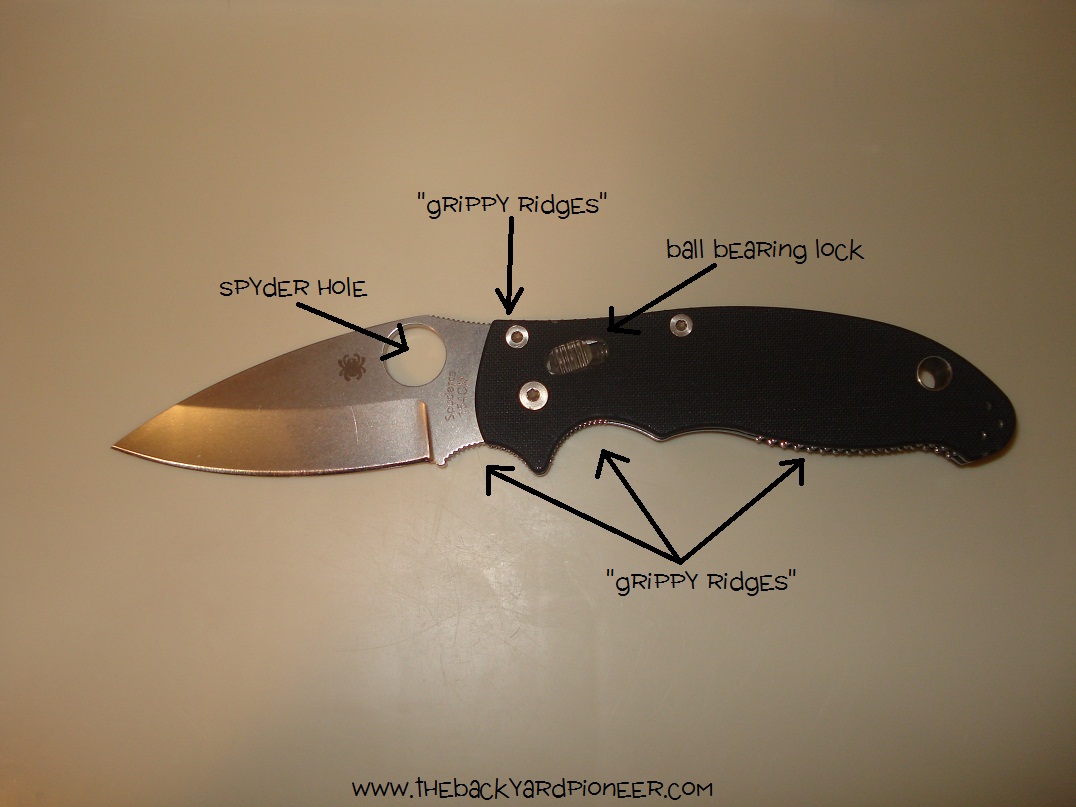 The Wrap-Up
The Manix 2 definitely has a Tactical flair to it. I took it up into the woods with me deer hunting as a lark. I used it to whittle a few twigs but I wouldn't use it to process any deer. It is overly pointy for this in my opinion and wouldn't risk puncturing guts to be all "tacti-cool". Otherwise for my purposes of work and using it around The Backyard I think the Manix 2 is a great knife for the money.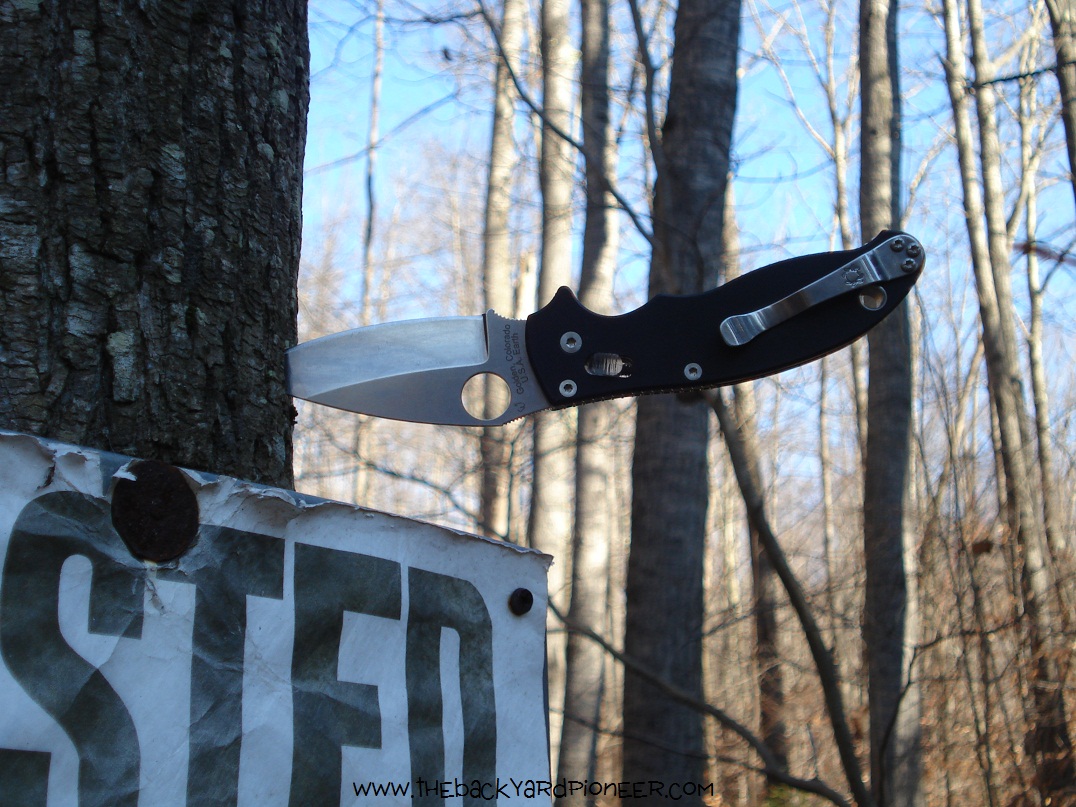 Affiliate Disclosure: I am grateful to be of service and bring you content free of charge. In order to do this, please note that when you click links and purchase items, in most (not all) cases I will receive a referral commission. Your support in purchasing through these links enables me to keep the content train rolling