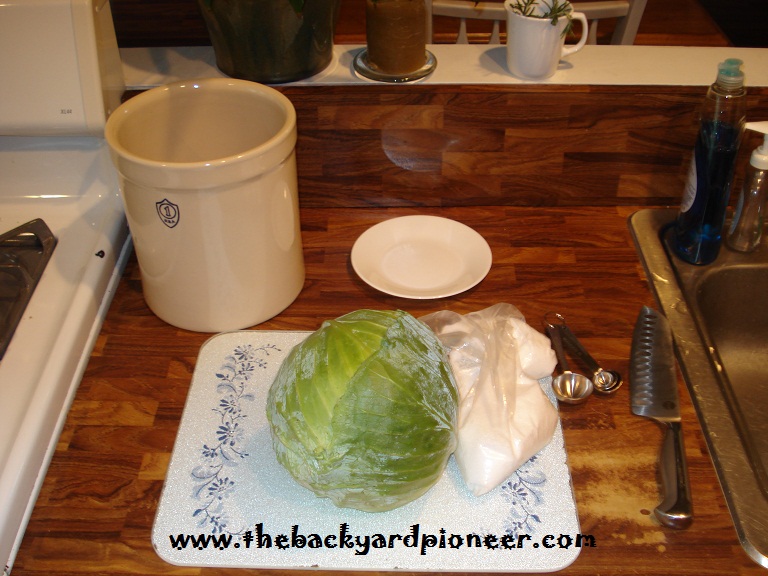 Homemade Sauerkraut
As long as I can remember sauerkraut and I have been pals. Sure, I might have called him "sourcrap" as a little guy but he didn't seem to mind. Whether on a hot dog, brats, with pork chops, or my sister-in-law's kapusta I love it! I guess with a Grandfather named Philip Gustav my love of sauerkraut was pre-determined. I did find an interesting fact about sauerkraut; during WW1 sauerkraut was called "Liberty Cabbage" by its makers for the duration of the war.
The recipe I used was from Wild Fermentation: The Flavor, Nutrition, and Craft of Live-Culture Foods
. This is my go to book if I'm looking to ferment something, say like radishes.
Step 1
I chopped up the cabbage.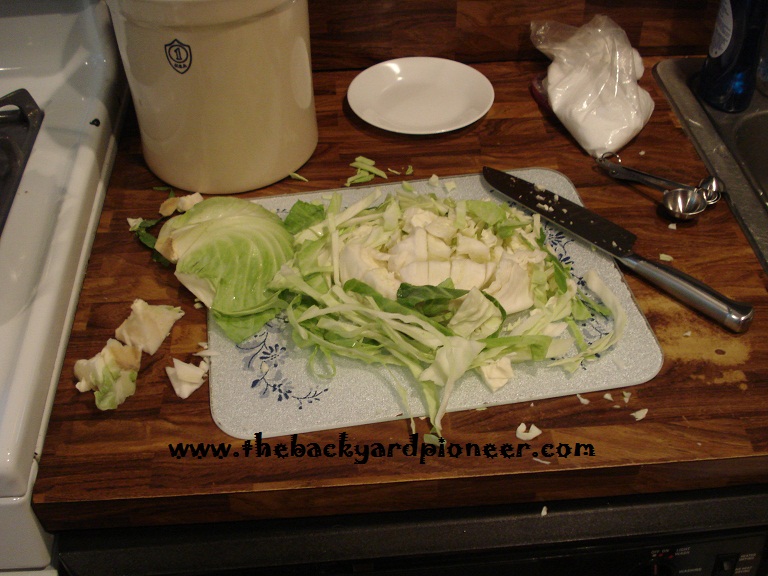 Step 2
I salted the cabbage. I used 3 Tbs for a 5lb cabbage. I then smashed it into my crock. I've read that using a bit of muscle will help to draw the water out of the would be kraut.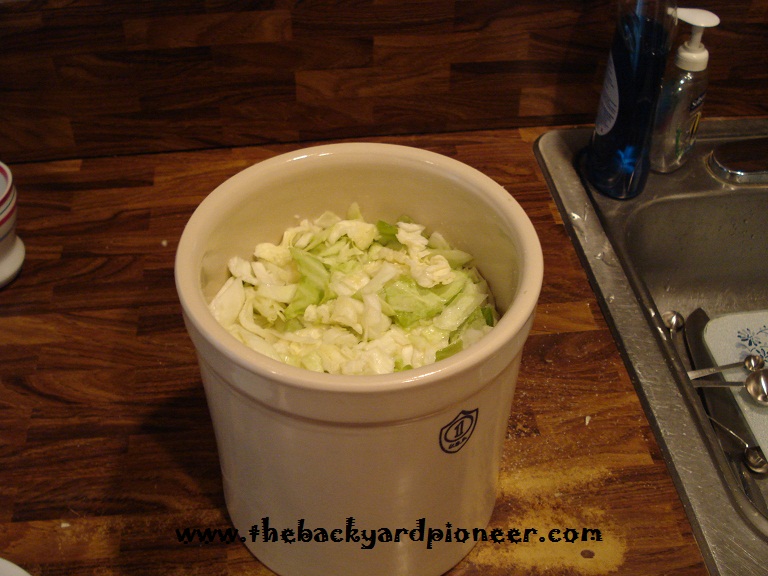 Step 3
 I found am old Correl plate that fit into my 1 gallon crock like it was meant to.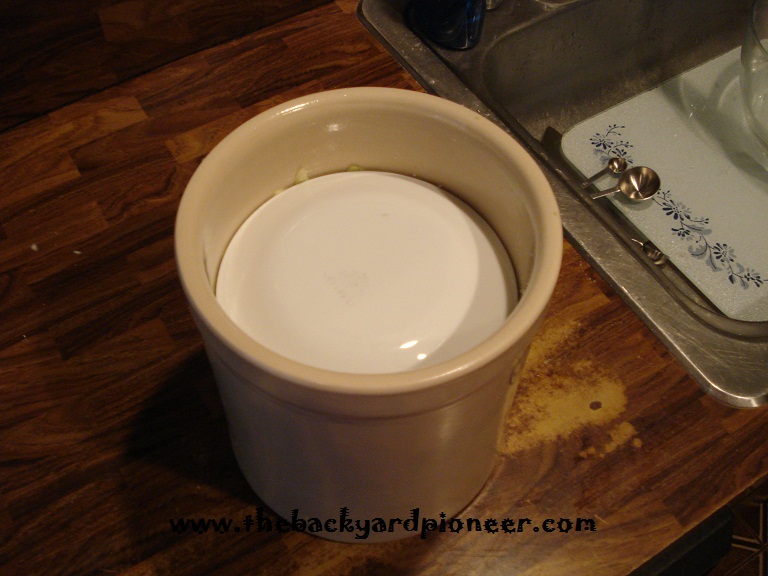 Step 4
 I found that a 1 gallon vinegar bottle fit perfectly, and will weigh the plate down nicely.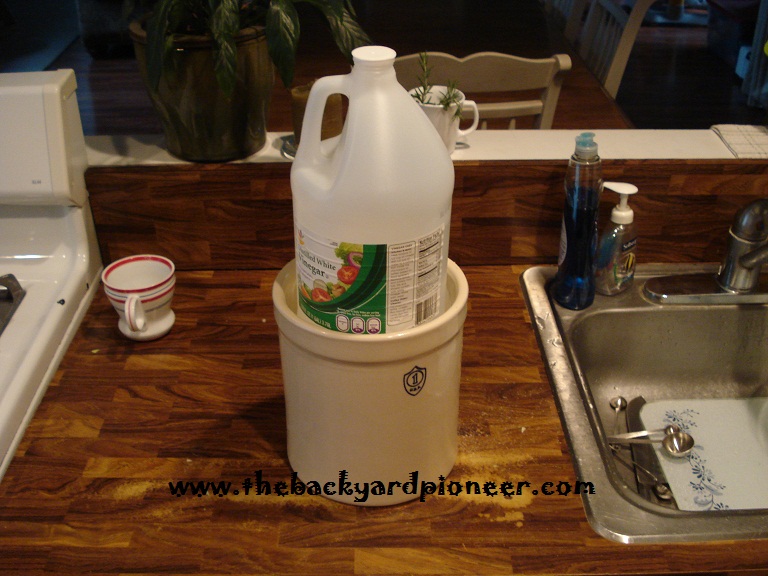 Step 5
 Now for the hard part waiting! I'll keep an eye on for a few days to make sure that I get enough water out of the cabbage for my would be 'kraut to be covered. If I don't I'll add a bit of a salt water brine to cover it up.
So there you have it, Homemade Sauerkraut!
Resources
Affiliate Disclosure: I am grateful to be of service and bring you content free of charge. In order to do this, please note that when you click links and purchase items, in most (not all) cases I will receive a referral commission. Your support in purchasing through these links enables me to keep the content train rolling