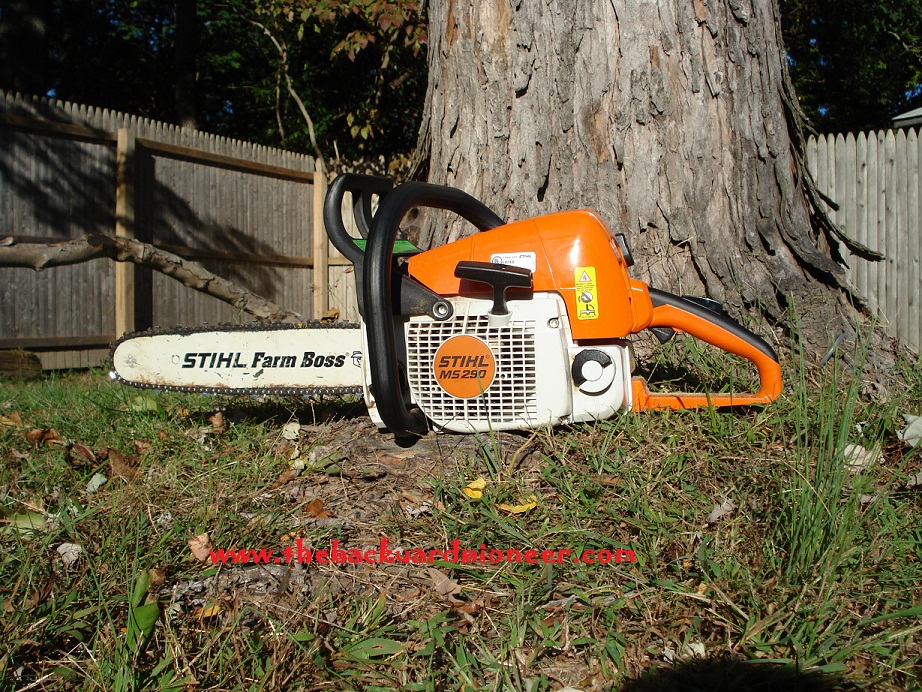 Stihl Chainsaw
After a blog like "How radishes helped me get my groove back…" I feel I need to shift gears a little bit and profess my love for my Stihl 290 chainsaw!!! I've been hacking away at my wood pile for the better part of the month and My Beast has been my constant companion. Now she might not be the biggest or baddest chainsaw out there but she gets the job done. I know the Stihl is an expensive saw and may not be for everyone but hear me out as I explain my real world experience with this saw and why she was worth every dime I spent on her.
I'm a telephone lineman out in the real world. A lineman uses a chainsaw regularly. My first 4 years as a Lineman I used 4 Homelites in 4 years. They were good saw but just couldn't stand up to the abuse and wear of everyday use. I got my one and only Stihl 11 years ago and haven't looked back since. She has cut hundreds of nail filled poles and untold amounts of limbs and trees during storm clean-up. The saw has been out for repair 3 times in those 11 years and none of that was major. It is this record of durability and power that caused me to open my own wallet and buy one for home use. I figure 1 saw for the rest of my life beats buying a saw from a big box store every couple of years. My Beast has helped me heat my home for 4 years now and I consider it one of my best purchases since becoming a home owner and neo-homesteader.
So in the end Beat Stihl my heart (plus I look good in my Stihl hat)!!!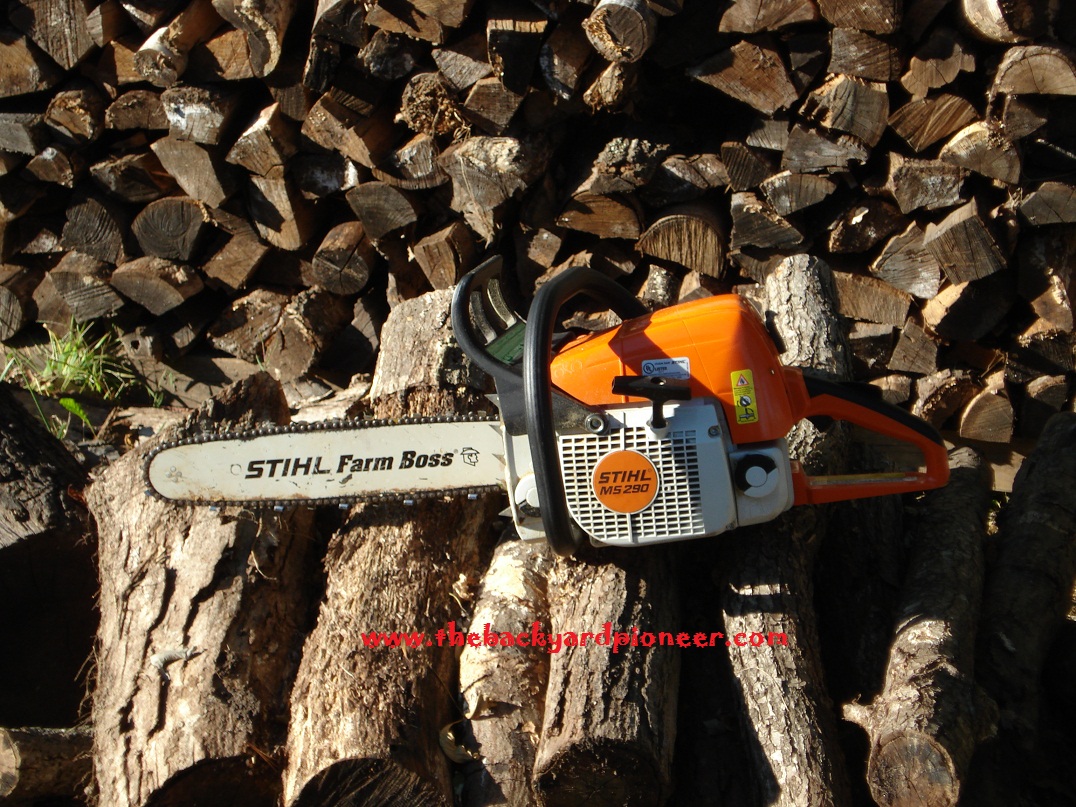 Affiliate Disclosure: I am grateful to be of service and bring you content free of charge. In order to do this, please note that when you click links and purchase items, in most (not all) cases I will receive a referral commission. Your support in purchasing through these links enables me to keep the content train rolling