I'm finally over having my butt kicked by Strep Throat, so it is time to get back to my Pioneering ways, by building some Self Watering Containers out of 5 gallon pickle buckets. I've seen this project in several books and magazines and have been excited to give it a shot. I especially like re purposing an item that would otherwise find it's way into a landfill and making it into something functional.
The first step in this little adventure is scaring up some buckets. I've got plenty of kitty litter buckets, since my cats are great at filling up their litter boxes, but I didn't want to use them since I don't even want to think of kitty litter any where near my food production. I hounded the baker at my local Stop and Shop but he wasn't able to come through for me. My Amazing Sister-in-Law was able to get me pickle buckets. They are great with only one fault…they REEK of dill pickles. Now I love a good Kosher dill as much as the next guy, but these things stink! I'm very happy to have them outside again.
For this project I needed:
2 5 gallon buckets (food grade)
A piece of burlap
A length of PVC pipe
A smaller plastic container (I used a Wonton Soup Container)
A couple of zip ties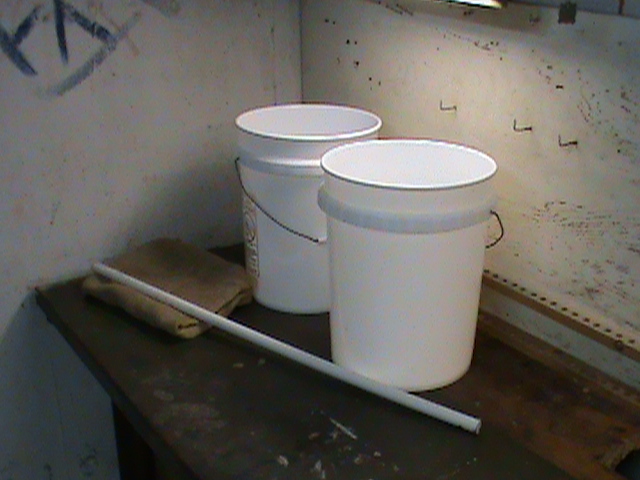 As far as tools go:
Scrollsaw
Drill
1/4″, 1/2″ Drill bits
A file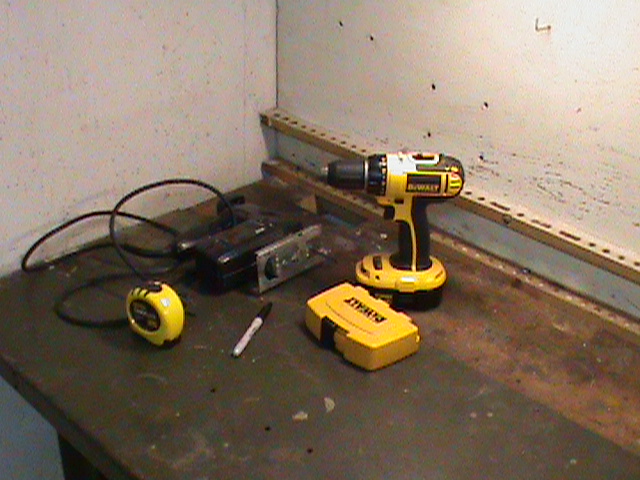 I got started by tracing the outline of the smaller container on the bottom of one of the buckets. I drilled a small starter hole and then used the Scrollsaw to cut out the traced hole. I then drilled 10-12 1/4″ holes in the bottom of the bucket. I also cut anther hole big enough for thr PVC pipe to fit though. I used a file to clean up the bigger cut holes a bit.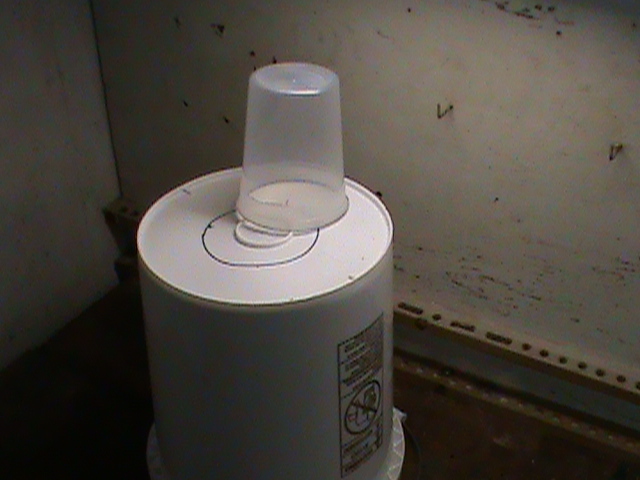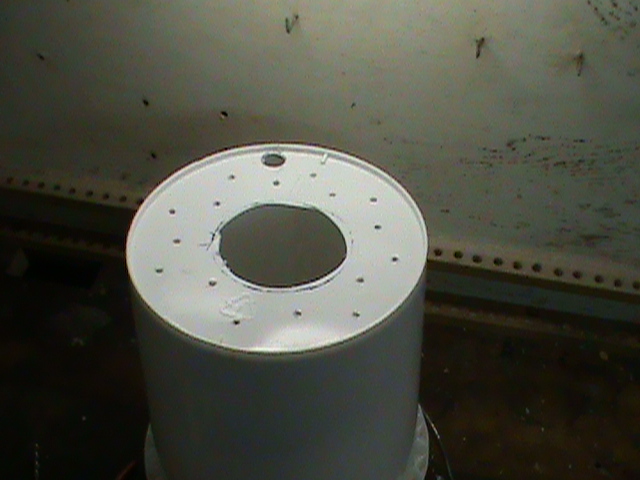 Next I drilled 6 1/2″ holes in the soup container. I then put it through the larger hole I had cut and used a few zip ties to hold it in place.
After this I put my modded bucket into my so far un-molested bucket. I put a little slash cut on my length of PVC pipe.
I then inserted my pipe through the hole I had cut earlier. I took the piece of burlap and put it into the soup container. I arranged it fairly nicely without going nuts. I was going to sow it in nicely but nixxed that idea ( maybe on SWC Mark 1 Mod 1). I filled my bucket with potting soil, I've read that regular soil won't wick the water out of the chamber on the bottom. I was careful to dampen it as I put it in. I then filled the water chamber through the PVC pipe. This is when I realized that I hadn't drilled a metering hole to tell if the chamber was full. I was able to see through the buckets to where the inner bucket ended, and drilled a small hole a smidge below that.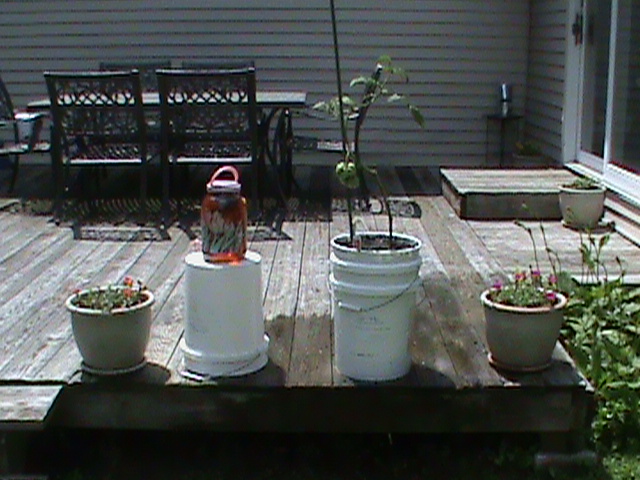 The finished product is pretty sweet. I like that it should be pretty maintenance free.  I also like the fact that it re-purposes throw away items. I will be making more of these in the future, I do have a few of my own ideas to add, so keep an eye out for a future blog on my mods.
As seen on Frugally Sustainable
Affiliate Disclosure: I am grateful to be of service and bring you content free of charge. In order to do this, please note that when you click links and purchase items, in most (not all) cases I will receive a referral commission. Your support in purchasing through these links enables me to keep the content train rolling