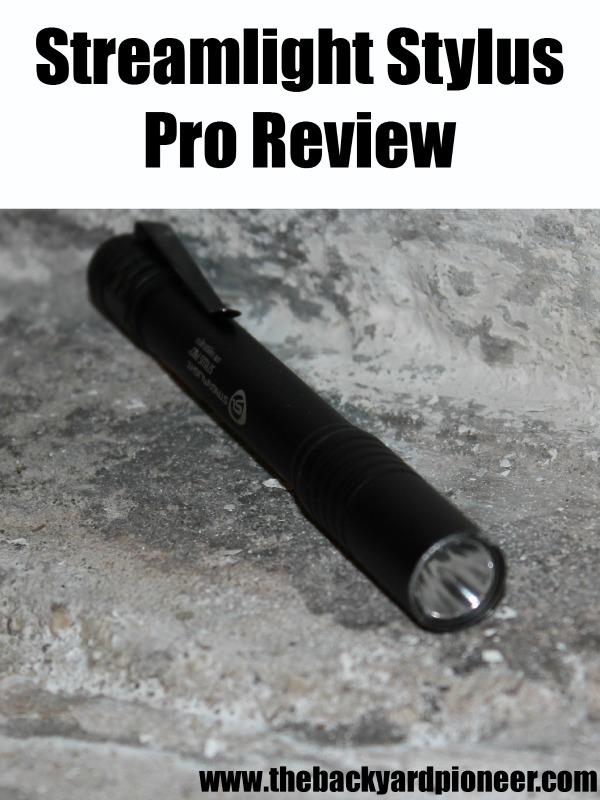 Streamlight Stylus Pro Review
When you are figuring out what to include in your EDC Kit, a reliable source of light hovers near the top of the list. Whether you need to light up a dark hallway during a blackout, or are like me and your middle aged eyes need a little more light on occasion, an EDC flashlight just comes in handy. My go to light is the Streamlight Stylus Pro. It is lightweight, handy, and puts out an amazing amount of light.
5.3 inches overall length
1.6 ounces
Uses a high tech LED
65 lumens
Up to 6.25 hours of run time on 2 AAA batteries
Ergonomics
The Streamlight Stylus Pro is machined from aircraft grade aluminum. This rugged construction makes it water and corrosion resistant. The lens is a tough polycarbonate that is nigh unbreakable and resists scratching.
The Streamlight Stylus Pro has a nice smooth exterior with no hot spots. Personally I'd like a little bit of checkering to hold onto but this is an EDC flashlight and not a full on tactical flashlight so I'll live.
The Streamlight Stylus Pro In Use
The Streamlight Stylus Pro is a pretty straight forward light to use, it has simple one click tail cap and has only one mode. I'm not knocking the simplicity, after testing some of the more exotic flashlights, it is nice to have something that only needs the push of a button, and not be wrestling with some arcane secret handshake to get some light!
The Streamlight Stylus Pro puts out a respectable 65 Lumens. To put this in a bit of perspective a MAGLITE 3-D Cell Flashlight
puts out around 72 Lumens. So from something that is a small fraction of the size of a Maglite you can get comparable performance. Isn't technology grand?
The battery life on the Streamlight Stylus Pro is pretty decent. 6+ hours out of 2 AAA's at 65 Lumens is impressive. As the batteries run down there is a noticeable drop off in output. Somewhere around hour 5 you will definitely be looking for fresh batteries.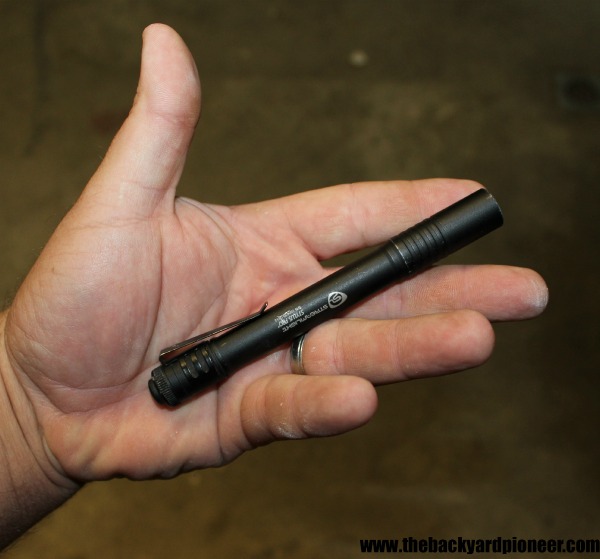 Carrying The Streamlight Stylus Pro
The Streamlight Stylus Pro is a dream to carry. It takes up no more room in your pocket than a pen, so there is no reason not to have one on you darn near all the time. The pocket clip keeps it in place and you can quickly forget that it is there.
The Wrap-Up
I'm hooked on the Streamlight Stylus Pro! It is a clear 5 out of 5 Stars! 65 Lumens for $20 and on readily available batteries is a Grand Slam in my book.
You Might Also Like
Affiliate Disclosure: I am grateful to be of service and bring you content free of charge. In order to do this, please note that when you click links and purchase items, in most (not all) cases I will receive a referral commission. Your support in purchasing through these links enables me to keep the content train rolling