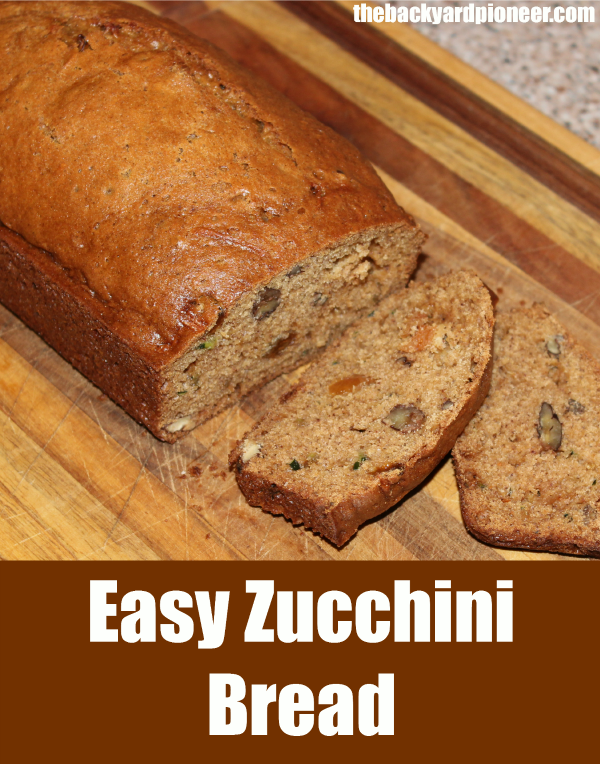 Easy Zucchini Bread
Every Fall us gardeners are faced with the same dilemma, just what the heck to do with all of the zucchini! When the zucchini is being harvested hand over fist I begin to feel a bit like Bubba in Forrest Gump, we have grilled zucchini, zucchini fritters, fried zucchini, zucchini in salads, zucchini in soup, stuffed zucchini, and best of all our easy zucchini bread!
Our easy zucchini bread recipe sets it's self apart by using a bit of dark brown sugar and ground allspice! This all adds up to an easy zucchini bread that is rich, earthy, and just tastes like Fall. It is awesome on an early Fall morning with a hot cup of tea or coffee.
Easy Zucchini Bread Ingredients
3 Cups of shredded zucchini
1 Cup of Sugar
2/3 Cup of Dark Brown Sugar
2 Teaspoons of Vanilla
4 Eggs
3 Cups of All Purpose Flour
2 Teaspoons Baking Soda
1 Teaspoon Salt
1 Teaspoon Ground Cinnamon
1/2 Teaspoon Ground Allspice
1/2 Cup Chopped Nuts
1/2 Cup Golden Raisins
2/3 Cup Vegetable Oil
Easy Zucchini Bread Recipe
Pre-Heat oven to 350 degrees
Grease 2 Loaf Panswith cooking spray or shortening
In a large bowl, stir zucchini, sugar, oil, vanilla and eggs until well mixed.
Stir in remaining ingredients except nuts and raisins.
Stir in nuts and raisins.
Pour the mixture into the greased loaf pans.
Bake 8 inch pans for 50 to 60 minutes and 9 inch pans for 60 to 70 minutes. They are done when a toothpick pulls out clean.
Cool for ten minutes in the loaf pans and then gently remove the bread. Cool the loaves for an hour on a cooling rackbefore cutting.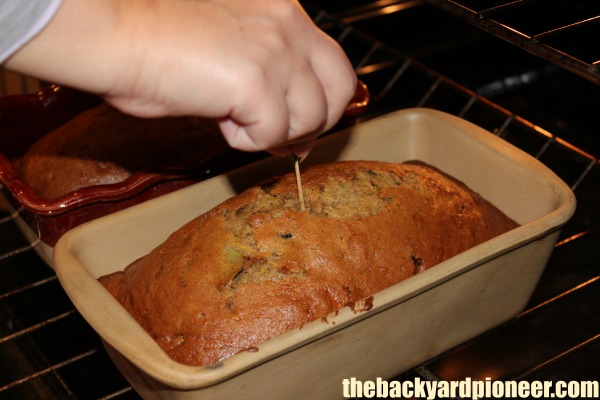 The Wrap-Up
So I hope you will give our easy zucchini recipe a try, it sure beats dropping shopping bags full of zucchini on the neighbors front steps! Just remember you can never have to many zucchini recipes up your sleeves. . .
You Might Also Like
Affiliate Disclosure: I am grateful to be of service and bring you content free of charge. In order to do this, please note that when you click links and purchase items, in most (not all) cases I will receive a referral commission. Your support in purchasing through these links enables me to keep the content train rolling