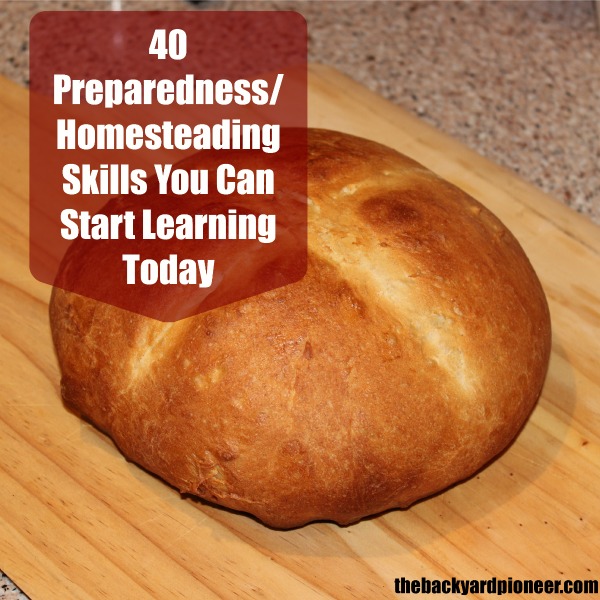 40 Preparedness/Homesteading Skills
Taking the time to learn a new skill is a noble pursuit. Here is a list of some common and not so common Preparedness/Homesteading skills. How many do you have already? What do you want to learn next?
In no particular order:
Starting a fire without matches
Home Canning
Sausage Making
Cooking Over An Open Fire
Knife And Tool Sharpening
Planting A Garden
Butchering
Maintaining An Orchard
Carpentry
Making Sourdough
Cheese Making
Small Engine Repair
Smoking Food
Mechanics
Dehydrating Food
Knot Tying
Hunting
Sewing
Fishing
Tool Maintenance
Trapping
Running A Chainsaw
Splitting Wood
Foraging Edibles
Raising Livestock
Cooking With Staples
Operating A Generator
Home Brewing
Seed Saving
Soap Making
Firearm Safety
Plumbing
Firearm Maintenance
Rendering Lard
Managing A Woodlot
What makes your list of skills?
You Might Also Like
Affiliate Disclosure: I am grateful to be of service and bring you content free of charge. In order to do this, please note that when you click links and purchase items, in most (not all) cases I will receive a referral commission. Your support in purchasing through these links enables me to keep the content train rolling