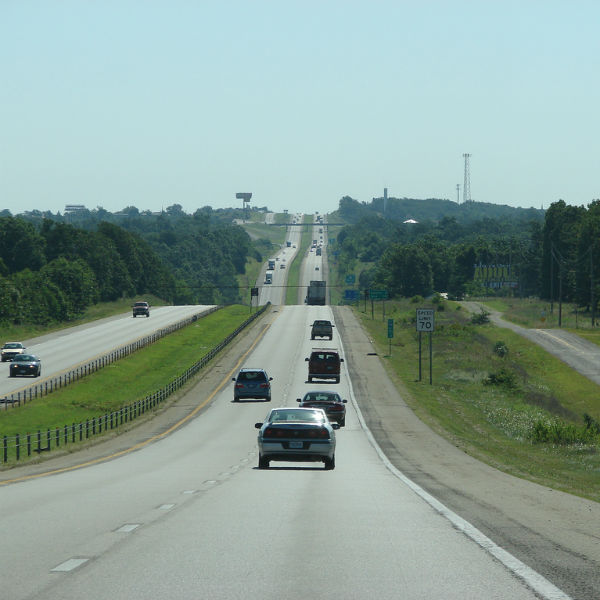 The Prepared Road Trip
The family road trip is a time honored tradition, here is the first part of our series on how to do it Prepper Style. A good road trip starts with pre trip planning. Vehicle maintenance needs to be addressed before you pull out of the driveway and good route planning is key to avoiding a lot of headaches.
Vehicle Maintenance
While you should be maintaing your vehicle at all times the long distance road trip provides a perfect time to whip your ride into shape.
Tires and Brakes
Check the air pressure in all of the vehicles tires.
Inspect the condition of all the tires.
Check out your brakes. If you can't do this yourself have a qualified person do it for you. Stopping is pretty darn important
Oil and other fluids
Check the oil level and make sure it is filled. I like to change the fluid and filter before a big road trip.
Check and top off the other fluids.
Wiper fluid is especially important if driving into the South East. The bugs are unbelievable!
 Route Planning
Putting a little bit of time and effort into planning out your route can only help the road trip go smoothly
GPS is a great tool but I find it to be a hindrance at times. On our recent trek down I-95 from New York to Florida the GPS took us through the heart of Washington DC. I had looked at the map and wanted to stay on I-95 but instead I listened to the siren song of technology. The GPS also goes a little bit bonkers when it comes to navigating around New York City. My wife does find it comical when I argue with my Smartphone.
Take an Atlas. Like I said the GPS had some limitations and having a good old fashioned map with you can't hurt.
Do a bit of internet research about potential rest stops. In this day and age there is no reason to end up in a sketchy part of a strange city. Why expose you and your family to unnecessary risk.
The Wrap-up
Some time and effort before you leave on a road trip can eliminate a host of potential problems out on the Interstate. The prepared road trip is all about maximizing fun and minimizing potential trouble! Stay tuned for Part 2: Gear and Supplies.
Resources
AAA is still an excellent resource for the family road trip
Affiliate Disclosure: I am grateful to be of service and bring you content free of charge. In order to do this, please note that when you click links and purchase items, in most (not all) cases I will receive a referral commission. Your support in purchasing through these links enables me to keep the content train rolling