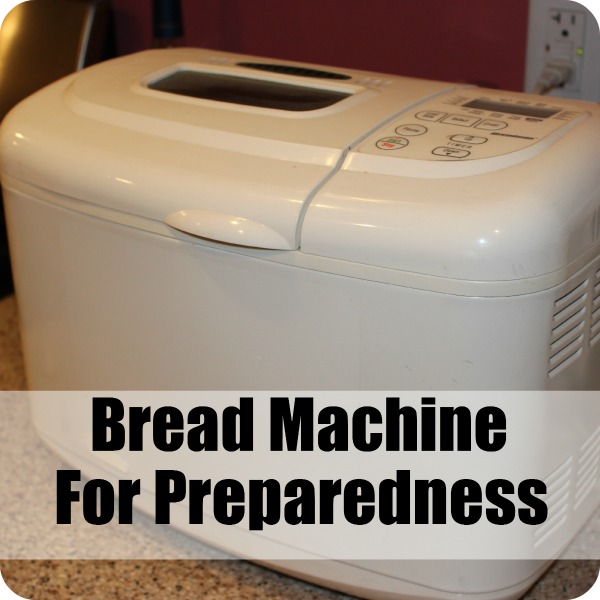 The humble bread machine
can be a treasure trove of usefulness to the savvy preparedness minded person. It might be easy to dismiss an appliance, that is more at home at a bridal shower, than a gun show as less than a hardcore  preparedness item, but it is one nonetheless. The bread machine brings a lot to the table for those who are willing to give it a shot. It makes a quick and easy loaf of bread and can mix/proof doughs for other uses.
Bread Machine for Preparedness
The bread machine is the perfect vehicle to use some of your food stores in. Water, sugar, salt, flour, oil, and yeast are staples in most food storage programs and the bread machine combines them seamlessly and practically effortlessly into a useable and tasty loaf of bread. The basic bread machine loaf of  can be made in a touch over 3 hours with no more interaction than loading the ingredients and hitting the start button. The machine does all the work for you freeing you to tackle any other tasks the day might hold.
Bread Machines Are Versatile
Most bread machines allow you to make a variety of doughs for other uses. If you want to make a more traditional shaped loaf, you can use the bread machine to mix and proof your dough, and then shape it and bake in a regular oven, Dutch oven, or Kamado. The bread machine does a very good job of providing  a perfect environment for proofing a dough.
Bread Machines Are Disaster Proven!
Now this is where everybody will pile on and point out how in TEOTWAWKI situation electricity will be non-existent or we'll be to busy fighting off the zombies, bikers, cannibals, UN troops, or aliens to be able to bake a decent loaf of bread. To this I say you're probably right, but if it is one of the run of the mill emergencies, like 99.9999999% of them are, you'll be well served by the set it and forget nature of the humble bread machine. During the mess after Hurricane Sandy we were able to bake a loaf of bread during our morning generator time, and still get other critical tasks done, without worrying about how our dough was doing. When we were snowed in from the Blizzard of '13  we  used our bread machine to have fresh bread baking while we dug out and waited the 3 days for a plow to show up.
Additional Reading:
White Bread for the Bread Machine makes a great loaf of white bread.
Hearty Country White this one is my own recipe. The addition of honey, oatmeal, and sunflower seeds makes for a bread that "sticks to your ribs".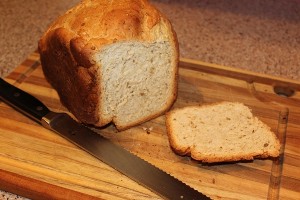 Affiliate Disclosure: I am grateful to be of service and bring you content free of charge. In order to do this, please note that when you click links and purchase items, in most (not all) cases I will receive a referral commission. Your support in purchasing through these links enables me to keep the content train rolling