Please consider "Liking" The Backyard Pioneer on Facebook to keep up with all our happenings. . .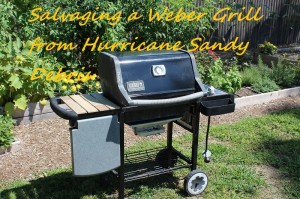 From junk to working (and not half bad looking) grill in a morning's work. Since I was working in the stricken areas, I got to see first hand the destruction of Hurricane Sandy, which was terrible, but the waste in the aftermath was even worse. With big insurance money comes big waste and this grill is a working example of it. Here is a grill that would cost $400 to replace, that was just kicked to the curb because of a little corrosion in one of the gas valves. The left side platform was missing but I was able to replace it with a bit of teak wood that I salvaged from an old winter sled. It needed to have new flavor bars installed as well, they were the only parts that needed to be bought. So for a grand total of $30 this grill went from trash to treasure.
So there you have it, with a little elbow grease, some ingenuity, and a small sum of cash I was able to bring this Weber grill back to life. It was a shame to see such a well made and high dollar grill just tossed out, but my Mother-in-Law is happy to have it in her backyard, and there it will stay for many years to come!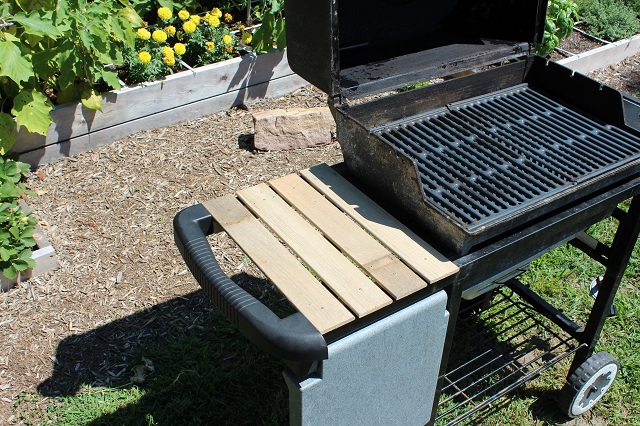 If you like what you read here on The Backyard Pioneer please consider subscribing to receive e-mail notifications or check me out on Facebook, Twitter, YouTube, Pinterest, or my RSS Feed. All of these are available on the top right of this page.
Brought to you by:

Affiliate Disclosure: I am grateful to be of service and bring you content free of charge. In order to do this, please note that when you click links and purchase items, in most (not all) cases I will receive a referral commission. Your support in purchasing through these links enables me to keep the content train rolling