Adding a trellis for Vertical Gardening is a great way to wring extra production out of your garden. Cucumbers, squash, and zucchini are excellent things to grow in a vertical space. It takes a little bit of work to train them up the trellis but the extra yield is worth the effort. These work well with Raised Bed Gardens.
Materials
3- Cedar 2 x 2 x 8
1- Nylon Garden Net
#212 Eyelets
6- 4″ Wood Screws
4- 1 5/8″ Wood Screws
Directions
Cut 2 of the 2 x 2's down to 6′
Cut 45 degree angles onto the ends of the 2″ left over pieces
Pre  drill 1/8″ holes on the ends of the 6′ pieces and on the 45 degree angles of the 2′ pieces.
Cut the remaining piece of cedar into 2 4′ pieces. Save the other 4′ for another trellis
Screw the 6′ pieces to the 4′ piece with the 4″ screws.I like to use a square but you can just eyeball it.
The 2′ pieces with the 45 degree angle cuts become the supports on the top.
When the frame is all set I used a 1/16″ drill bit to pre-drill holes for the #212 eyelets. I lined the net up by eye. With a sharp knife carefully cut the ends off of the net and tie it to the eyelet. I used a clove hitch to secure the net. Warning this step is a bit tedious. I tie knots for a living and this sort of sucked.
Secure the frame and net to the raised bed with 4 4″ wood screws.
Run a line of eyelets along the raised bed and secure the net to the bed with yet more clove hitches.
Cutting the wood.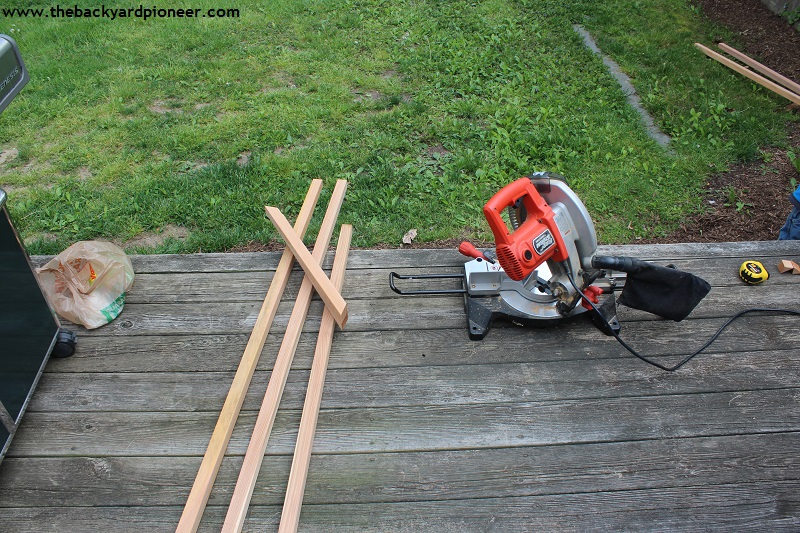 Daddy's Little "Helper"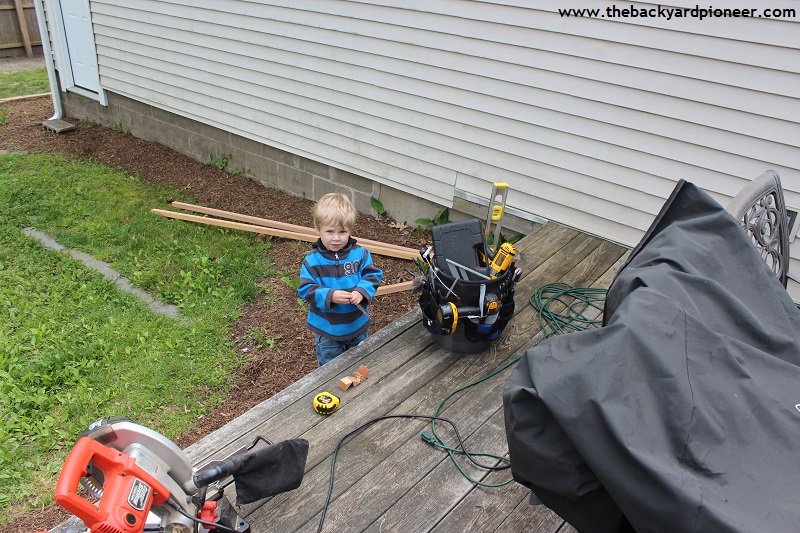 Screwing the frame together.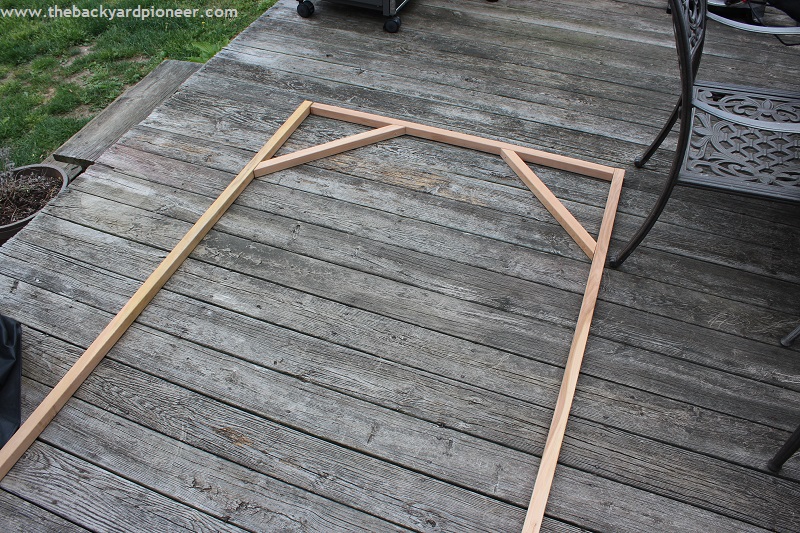 Laying out the netting.
The Final Product.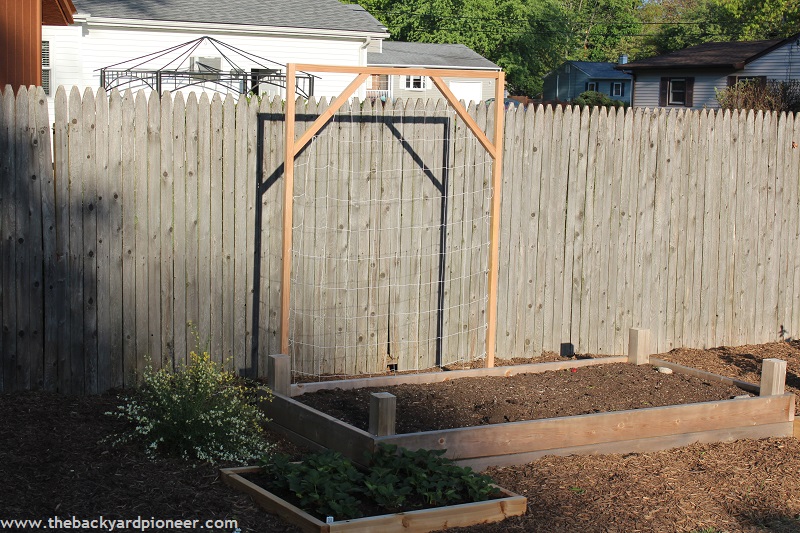 Affiliate Disclosure: I am grateful to be of service and bring you content free of charge. In order to do this, please note that when you click links and purchase items, in most (not all) cases I will receive a referral commission. Your support in purchasing through these links enables me to keep the content train rolling