I finally got a chance to take my newly face lifted Ruger 10/22 (Project 10/22) down to the outdoor range for some serious sighting in. Previously, I got a chance to put the 200 rounds that the new trigger group requires for break in through it, but it needed some room to stretch it's legs a bit, and to give the new glass a proper work out.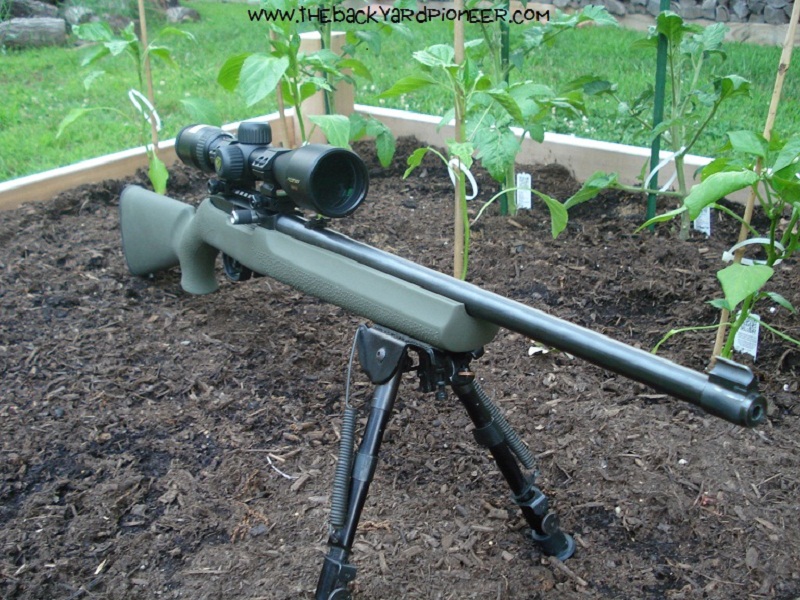 50 Yards
I started on the 50 yard line as the Nikon scope is set up to be sighted at 50. I was using Federal Game-Shok 38gr hollow points. These are what I plan on using for squirrel hunting, and .22 is still cheap enough to use the "good stuff" on occasion. I was happy to be on paper with my first shots. I mounted the scope so I was a bit nervous! It was printing perfectly on elevation and needed 12 "clicks" to the right to put it dead on. It was shooting nice .75″  3 shot groups at 50 yards. The bi-pod gave me a nice solid rest and I didn't feel the need to lock the rifle down on the Lead Sled.
100 Yards
By the time I was getting ready to shoot the 100 yard line the wind had picked up pretty wickedly and was gusting from left to right across the firing line. I put a few rounds down range and was happy with the 2″ groups it was putting out. Hopefully I can get out there on a calm day and give the long range potential of this scope a proper work out.
Final Thoughts
I am in love with how this project turned out. The new trigger group and bolt handle have smoothed out this action better than I even imagined. I had another 10/22 at the range with me and the difference in trigger pull and what I can only describe as "overall smoothness" is noticeable. The Nikon scope is amazing! Prior to this, this rifle wore a Wal-Mart special that was accurate enough but lacked the crystal clear view of the new scope. Future mods might include a new barrel as this one has to have something like 12,000 rounds down the pipe. I might also put one of those plastic buffers in and see if they live up to the hype.
Affiliate Disclosure: I am grateful to be of service and bring you content free of charge. In order to do this, please note that when you click links and purchase items, in most (not all) cases I will receive a referral commission. Your support in purchasing through these links enables me to keep the content train rolling