Batoning Wood With A Knife
I've posted plenty of pictures of high end knives so I figured it was time to show a bit of outdoor skills and batoning wood with a knife is one of those relevant skills. Now batoning with a knife can be a fairly hot topic in the outdoor and knife loving communities, this leads right into the knife vs. axe debate or the big knife vs. small knife debate. Those fights are beyond the scope of this article, I come down squarely on the batoning is cool side of the debate. I look at it like this, if I'm using a piece of wood to beat a piece of steel through another piece wood, isn't the steel stronger than both? If my knife breaks doing this it is a piss poor knife.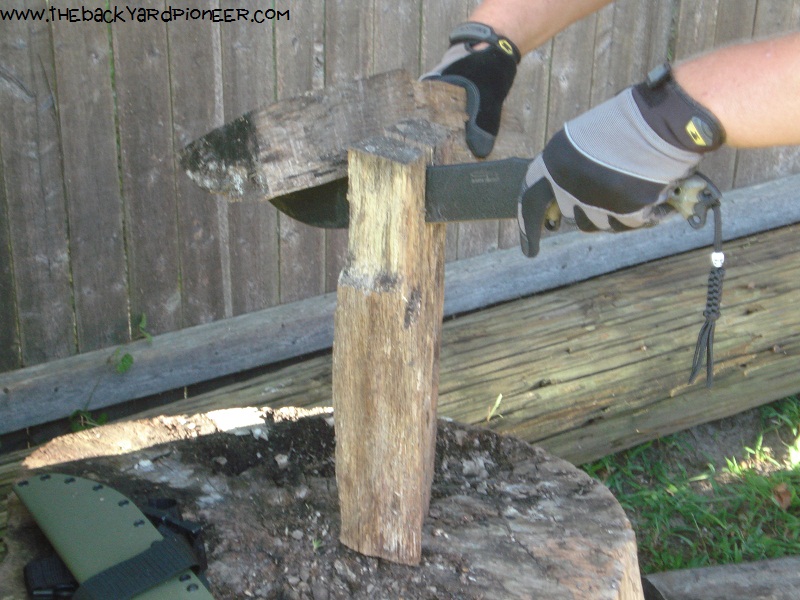 Batoning Wood What Is It?
Batoning can be broken down into using a piece of wood (a baton if you will) to pound a knife through another piece of wood to split it. I like to hit it the knife closer to the tip and away from my hand. I'm a fan of big blades for something like this.  I'm not going to try it with one of my Spyderco's or the blade on my Leatherman, a good fixed blade needed.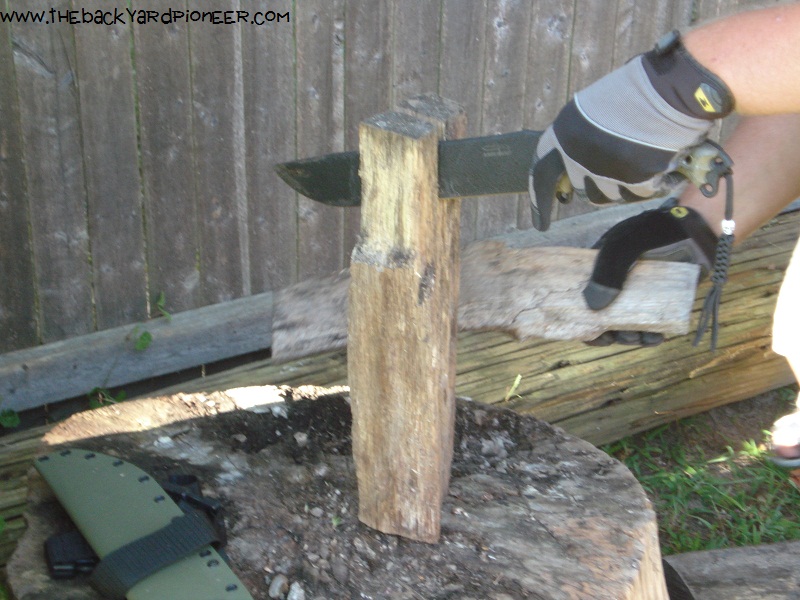 That is batoning in a nutshell. I use it mainly while camping, I'm not going to bust out my knife and try to split a cord or two, but for the fire pit or for some kindling for my stove batoning is a good method to add to your repertoire of outdoor skills.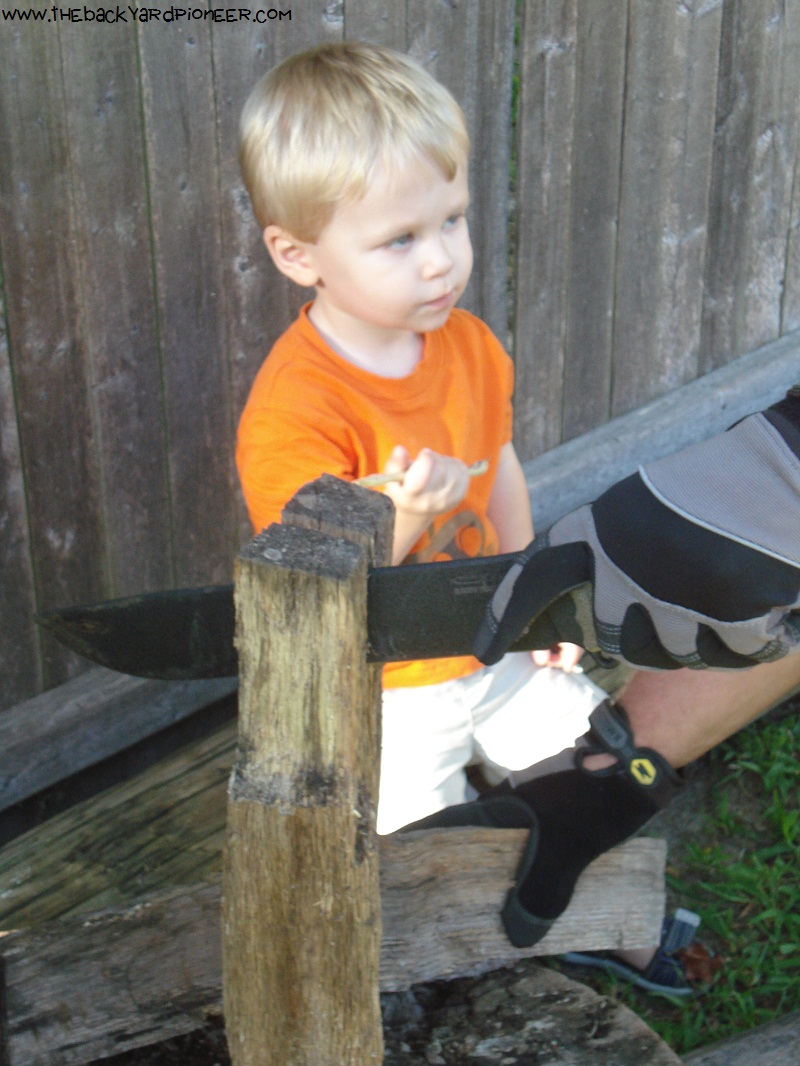 (Mikey is totally unimpressed with the fact that Daddy is a famous blogger and even less impressed with Daddy's batoning skills) And for the nervous Nellie's out there, all batoning stopped when the little guy came over.
Affiliate Disclosure: I am grateful to be of service and bring you content free of charge. In order to do this, please note that when you click links and purchase items, in most (not all) cases I will receive a referral commission. Your support in purchasing through these links enables me to keep the content train rolling