With the wood heating season coming to an end it is time to talk about the economics of heating with wood.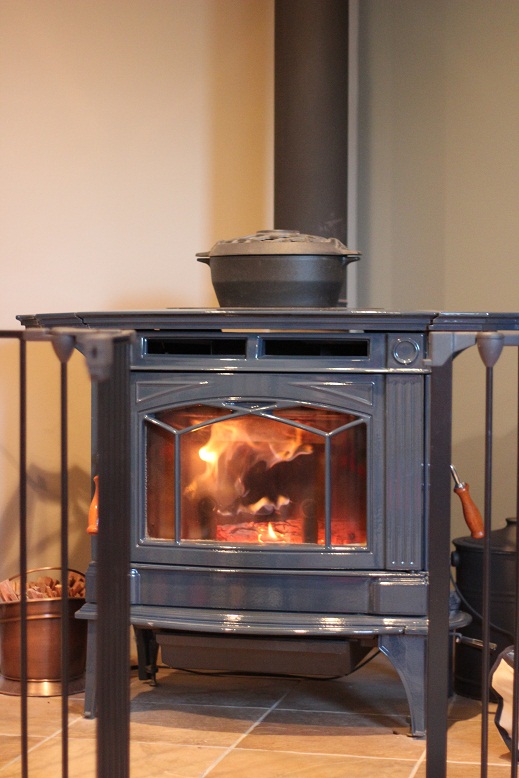 My central heating system is fuel oil (Yes, it kind of stinks). I've been keeping good records since I bought my house back in September 2004. When I was heating only with oil I used 800 gallons of oil every year without fail. With the current price of fuel oil 800 gallons would run me right around $3200. Now since I installed the stove I use 550 gallons per year, that runs me right around $2200 a year. That runs to $1000 a year back into my pocket. Now the stove is a lot of work but it is a tangible return on sweat equity. Being that my stove ran me $3500 for the full install after my Federal Tax Credit for High Efficiency Bio-Mass Stoves, I've already passed my break even point on the stove.
Other costs associated with the stove included the cost of my chainsaw. The saw cost $400 and runs another $30-40 in oil, blades, and some maintenance. I split by hand but a maul, sledge, and some wedges set me back another $50.
I don't have a truck so  I needed to get a trailer to pick up wood. I found a good one on Craigslist for $400. It needed a bit of TLC but nothing major and has given me a few years of trouble free service.
I also needed a cleaning kit but it was nice and cheap and only cost $25.
That is pretty much all the costs associated with my stove that I can think of. Even though it was pretty costly on the front end the stove now puts money into my pocket every year. I can't imagine being without it. The peace of mind I get from being able to keep my little family toasty warm all with my own sweat is what keeps me heating with wood. Plus nothing warms you to the bone like a wood stove!
If you like what you read here on The Backyard Pioneer please consider subscribing to receive e-mail notifications or check me out on Facebook, Twitter, YouTube, or my RSS Feed. All of these are available on the top right of this page. -Thanks for reading, Mike
Affiliate Disclosure: I am grateful to be of service and bring you content free of charge. In order to do this, please note that when you click links and purchase items, in most (not all) cases I will receive a referral commission. Your support in purchasing through these links enables me to keep the content train rolling