If you use knives for work, hobby, or in your garden the value of a sharp knife can't be under estimated and the Spyderco Tri-Angle Sharpmaker
will keep them sharp and therefore is worthy of a gear review.
Spyderco Sharpmaker
First a bit of a story on the need for a sharp knife. As a young Lineman I was using a dull knife, while trying to strip some cable. I was in a typical contorted position, hanging off of a pole pretty much upside down and I broke 2 cardinal rules! Don't draw a knife to you and don't work with a dull knife! This led to big bloody palm prints coming down the pole, a trip to the ER, and 8 stitches through my right thumb. Oh and lets not forget getting to watch the Doctor burn holes in my thumb nail so he could stitch right through it! A dull knife makes you apply more force to the task at hand, this doesn't mean there is going to be a problem but if there is one it is usually worse.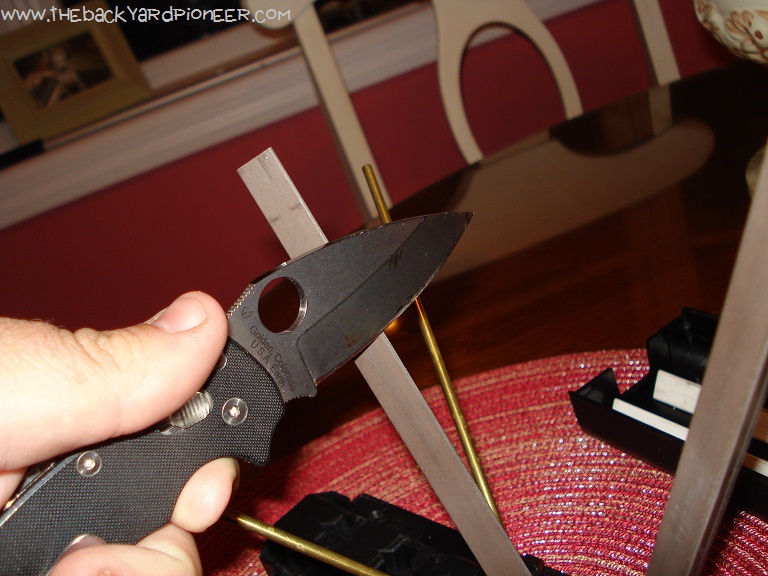 With that being said I swear by the Tri-Angle Sharpmaker to keep my knives hair popping sharp. It works extremely well on the higher end steels that I favor for my knives. 154CM, S30v, and D2 aren't the easiest to sharpen and the Sharpmaker makes quick work of them. My Sharpmaker is so old it came with a VHS on how to use it. Spyderco's packaging sums it up pretty well:
The Spyderco Tri-Angle Sharpmaker includes two sets of high alumina ceramic stones: A pair of medium-grit (brown) 7″ x .5″ (178mm x 13mm) stones for aggressive sharpening and a set of fine (white) 7″ x .5″ (178mm x 13mm) stones for professional grade finishing. The stones are triangular for sharpening Plainedges on the flat sides and SpyderEdges (serrations) on the corners. A furrow running the length of each stone lets you sharpen pointed items like fishhooks, darts and awls. Included is a set of brass safety rods protecting the users hands while sharpening. All components snap into the self-contained ABS plastic base and lid — ready to travel with you. Die-cut into the base are keyed slots and holes fitted for the stones. They accurately set the stone's sharpening angle at a 30 (15 each side) or 40 (20 each side) for knives and a 12.5 scissor setting. Turn the base over, a channel lets you lay two stones side-by-side (flat-side up) for use as a benchstone. The lid snaps halfway over the base creating a handhold for stability while you're sharpening. Included is a set of brass safety rods to protect the users hands while sharpening. Ceramic stones, like glass, will break if dropped — handle carefully. Use them dry, without oil, water or lubricants. To clean: scrub stones with a plastic scouring pad and powered abrasive cleaner, let air-dry. Also autoclave safe.
Pro's
The Sharpmaker is easy to use and puts a scary sharp edge on a blade. It is a complete system and can be used to touch up a blade as well as for a full on re-profiling. It is really nice how the whole she-bang fits in its own box.
Con's
It is a bit pricey. It is a to big to carry on you or even in a Get Home Bag.
I really do love mine and don't know what I would do without it. It does make sharpening a knife pretty much foolproof.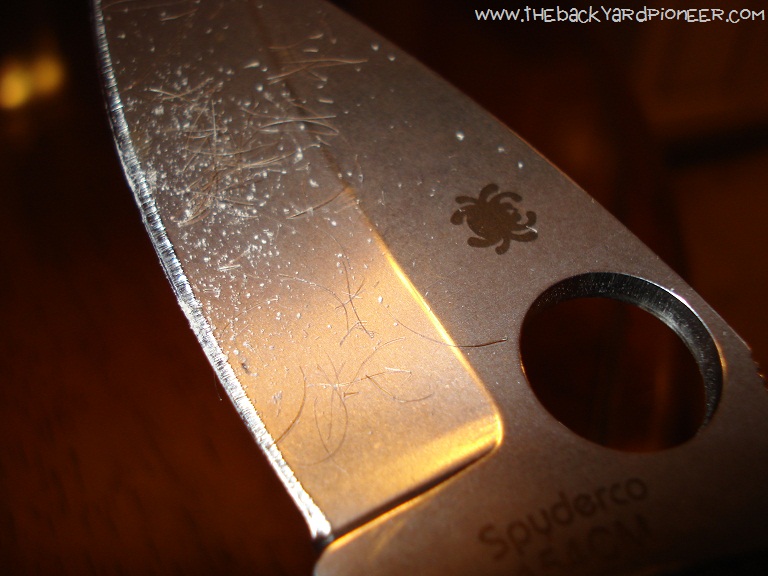 Affiliate Disclosure: I am grateful to be of service and bring you content free of charge. In order to do this, please note that when you click links and purchase items, in most (not all) cases I will receive a referral commission. Your support in purchasing through these links enables me to keep the content train rolling