Freezing Stock
My wife made a nice big pot of chicken soup for dinner, there is nothing quite like a bowl of homemade soup after a cold damp day at work. The soup gave us a few meals and we still had a ton of broth left. I decided to save it for stock in the freezer. We use a lot of stocks when we cook these days and it is getting a bit pricey. The good stock at our local supermarket runs $3.49 for a quart. For a fraction of that cost I put up 3 quarts of good homemade chicken stock. We know exactly what went into it and it costs less, to boot! That is a win-win in my mind.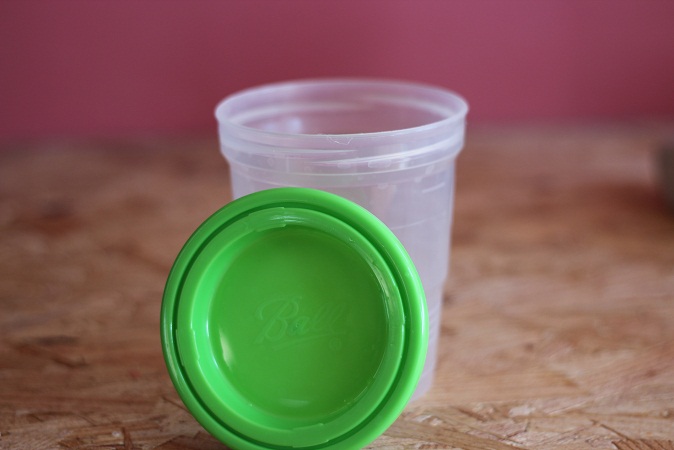 I got a good deal on some of the Ball Plastic Freezer Jars
. They were loose but came with the lids so I pounced on them.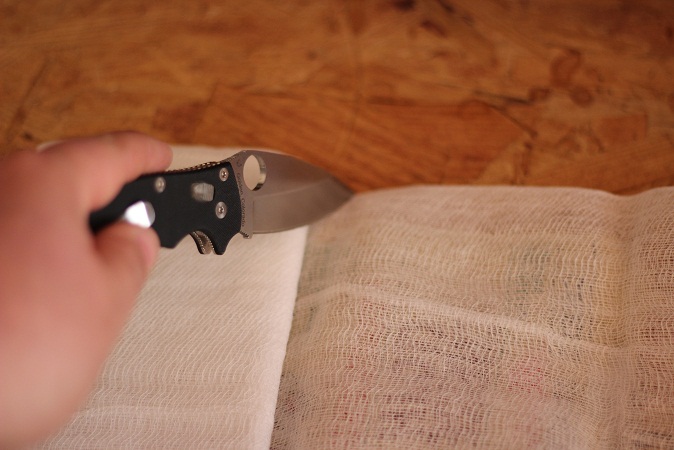 I cut a bit of cheese cloth to strain my soup into stock through (I just couldn't resist sneaking in a shot of my favorite pocket knife, my Spyderco Manix 2
)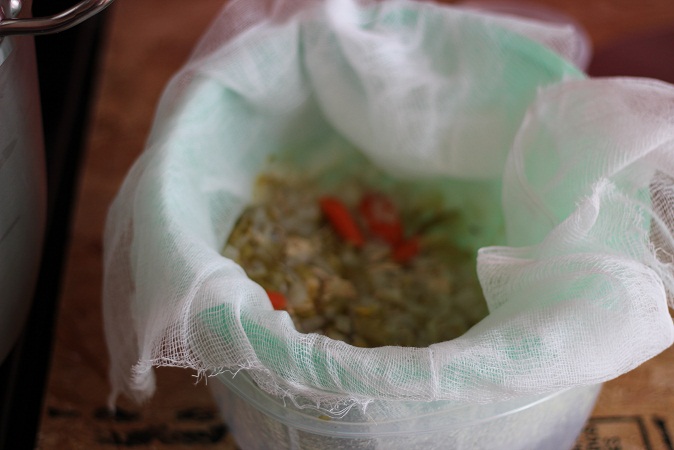 I strained the soup through a colander lined with 2 layers of cheese cloth. I wanted to get all the little bits that made the soup so good out. Besides they had already done there job and made a tasty stock.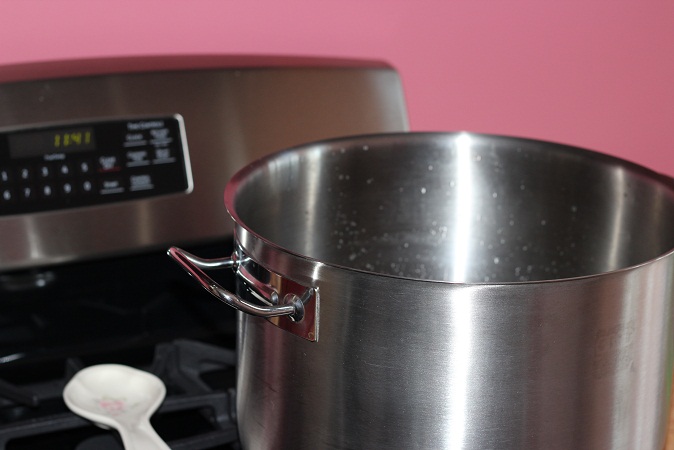 I brought the strained stock back up to a good roiling boil (and, yes, I know my kitchen is pink!).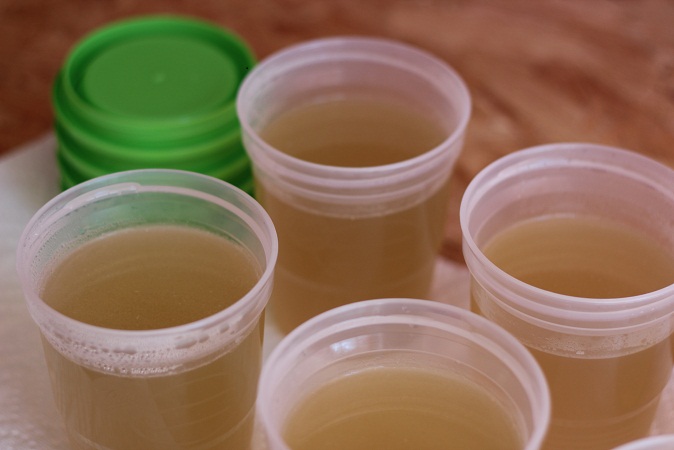 I ladled the stock  into my Freezer Jar scores. I ran them through the dishwasher before using them. I left about a 1/2″  of head space.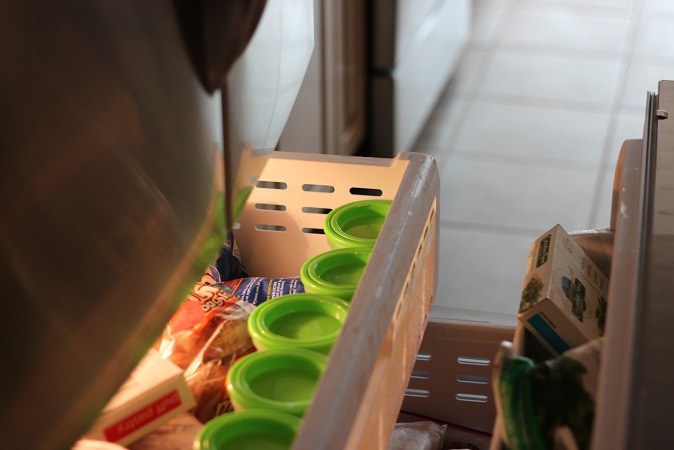 Into the freezer they went. The stock will keep for up to a year, it has no chance of lasting that long at our house!
Affiliate Disclosure: I am grateful to be of service and bring you content free of charge. In order to do this, please note that when you click links and purchase items, in most (not all) cases I will receive a referral commission. Your support in purchasing through these links enables me to keep the content train rolling