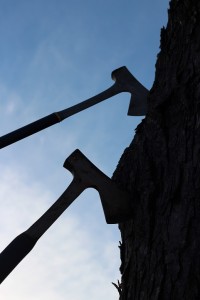 Estwing Camper's Axe
One of the handiest tools to have around is good ax. As I've admitted to in the past I'm a bit of a blade junkie and unfortunately that runs to axes as well. I've got both the Estwing E44A 16-Inch Steel Campers Axe
and the Estwing E45A Campers Axe Metal Handle
, they are fine axes and I can recommend  them to anyone in need of an ax.
Estwing E45A Camper's Axe
The Estwing E45A Campers Axe Metal Handle
is the big boy of the two. I bought this one first. I lusted after it for a while before I pulled the trigger on it. I spent one to many days in Home Depot swinging this one over my head like a modern day Conan before I brought it home with me. I took it camping with me shortly after buying it. I found out that even though it is called the Camper's Ax it is a bit to big for camp chores. I split some wood for the fire with it and found that I couldn't choke up enough  on it to feel comfortable giving  it a one handed swing. It worked fine with a small sledge but for camping I like some thing a bit more manageable. This axe really shines at home. I've used it for limbing trees, hacking through roots, and for general destruction.
Estwing campers steel axe with metal handle and nylon vinyl shock reduction grip
Intended for felling trees, trimming trees, splitting wood, notching timbers and driving wooden or plastic stakes
The 4-Inch cutting edge makes deeper faster cuts and easier chopping
Includes embossed leather sheath
26-Inch approximate overall length at 4.3-Pound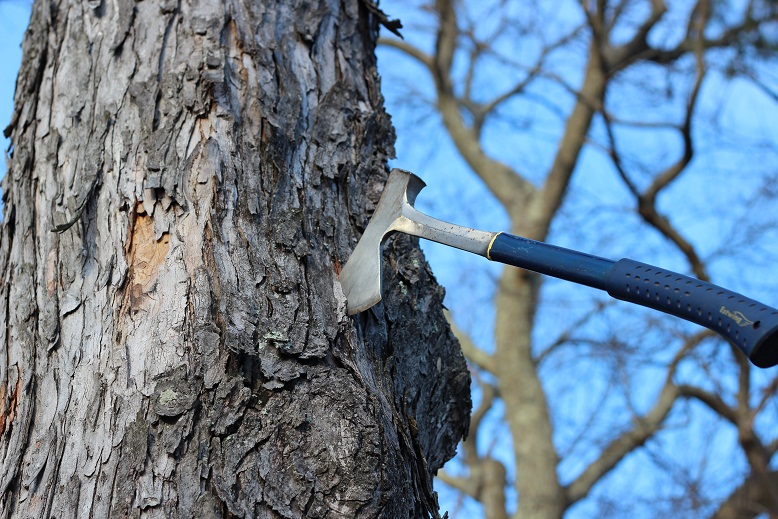 Estwing E44A Camper's Axe
The Estwing E44A 16-Inch Steel Campers Axe
is another fine cutting tool. I got this one after I found out that I would probably lose a few fingers if I kept trying to swing the big axe one handed. The smaller one makes a fine Camper's Axe. It swings easily with one hand and splits kindling with ease. I use all year round for camping and for keeping my wood burning stove in kindling. It doesn't quite have the feel of it's big brother for out right Zombie Apocalypse cred but it gets it's jobs done.
For felling, trimming trees, and or splitting wood, notching timbers, and driving wooden or plastic stakes
Sheath included to protect axe while not in use
Steel blade
4″ approximate cutting edge
16″ approximate overall length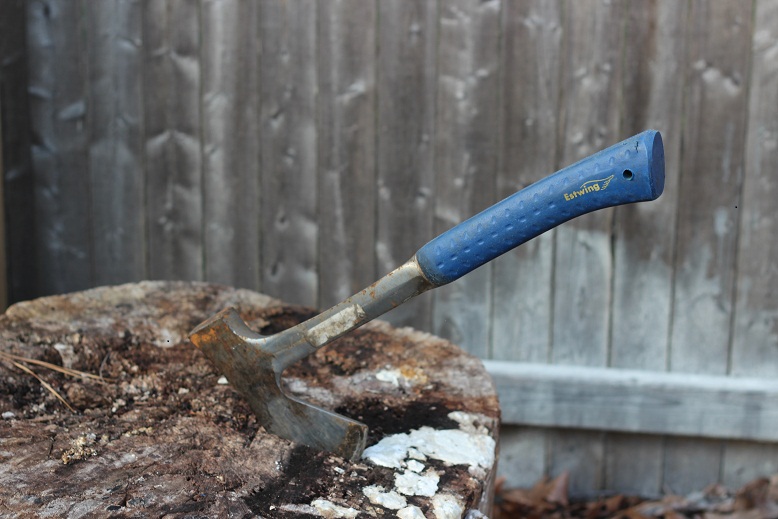 They both share the same head. It is a nice thin design which takes a nice edge. The flat edge on the back can be used as a make shift hammer or a nice target if I'm using them with a 3# sledge for splitting kindling.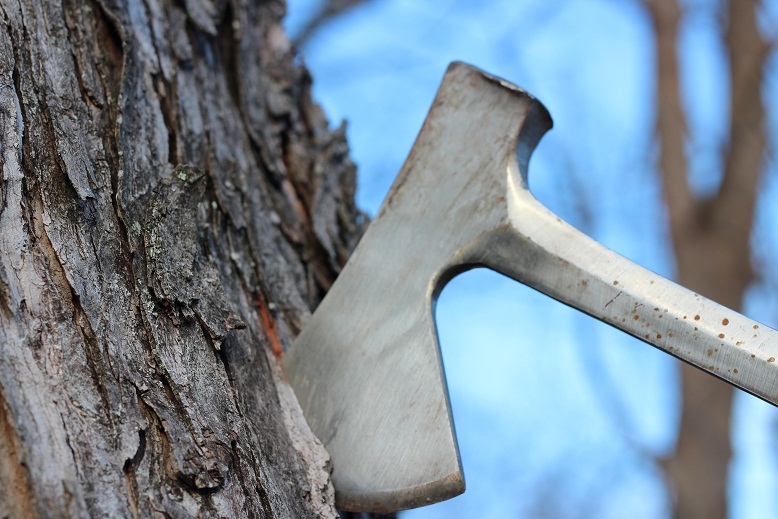 All things considered they are both good axes. The smaller one lends itself better to camp chores while the larger one is a better general purpose axe. If I had to do it again I might only have the smaller one to tell the truth but, they are both well made and get the job done.
You Might Also Like
Affiliate Disclosure: I am grateful to be of service and bring you content free of charge. In order to do this, please note that when you click links and purchase items, in most (not all) cases I will receive a referral commission. Your support in purchasing through these links enables me to keep the content train rolling