So now that my sauerkraut has been fermenting for about 3 weeks, and my wife has noticed a certain "fragrance" coming off of it, it is time for Sauerkraut…the end game! I've been pretty diligent with my 'kraut, I skimmed the bloom off of it every couple of days and carefully re-packed it. I sampled it each time and was constantly amazed at how the flavor was changing, the "tanginess" was reaching right to where I liked it. So with some encouragement from my wife (" get rid of this Godawful smell or else!!!"), I went and got my canning stuff.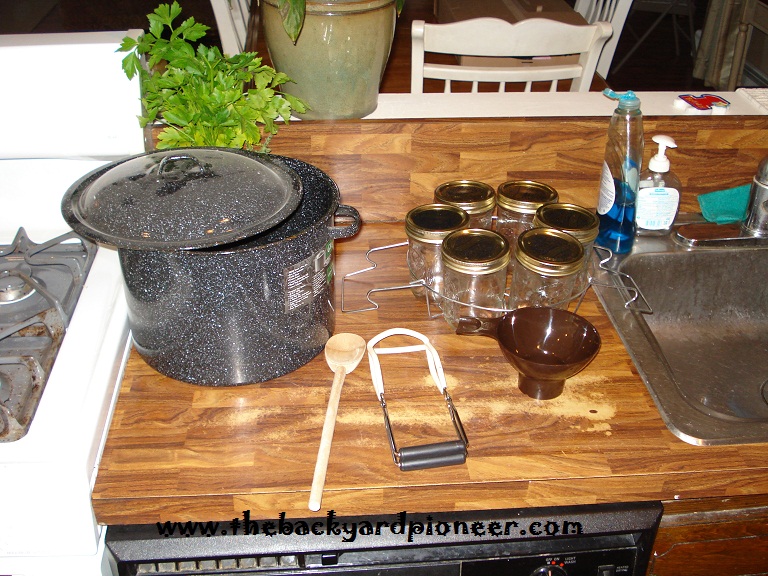 After everything was sterilized I start packing my 'kraut into the clean jars.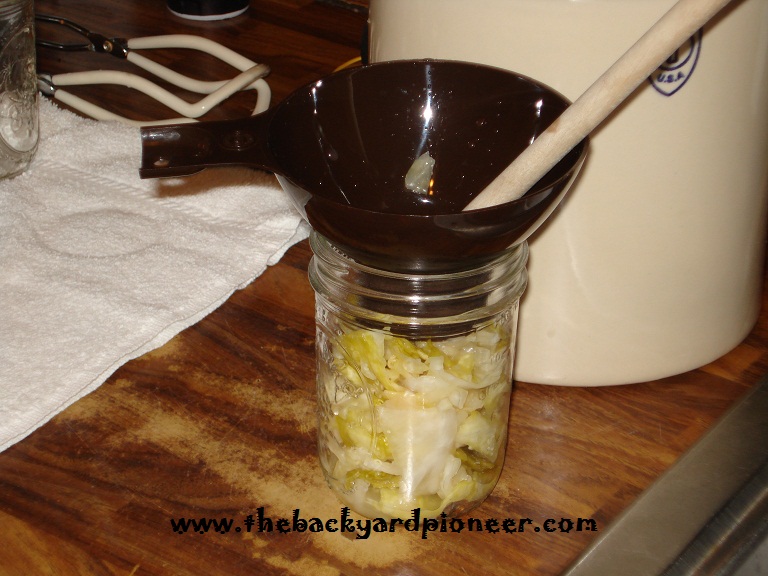 I began processing my jars according to the directions I found on the Montana State University Extension website. I'd recommend their website as I found it full of good info on sauerkraut and pickle making.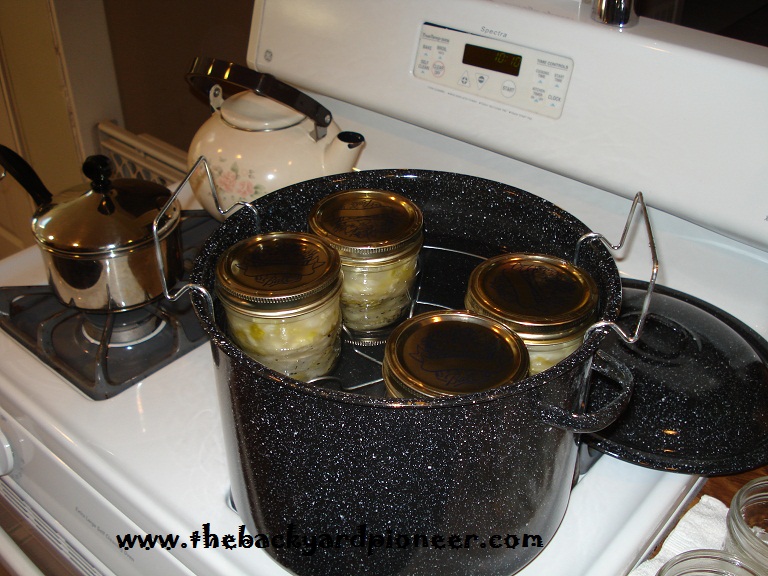 Since I was going to use the raw pack method I had to process my pints for 20 minutes and then let them stay in the bath for an additional 5 minutes. I pulled them out and let them cool on the counter.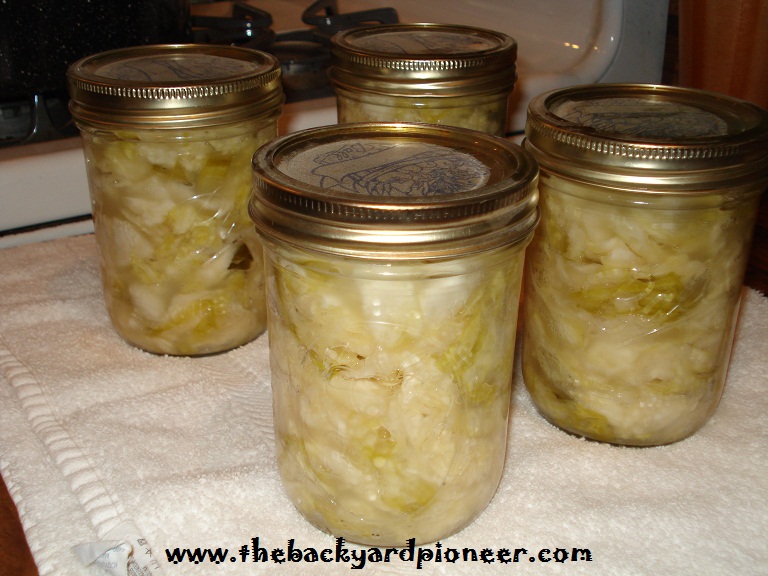 I'm happy to report that all of my jars sealed nicely. I got a yield of 4 pints from 5lbs of cabbage. I was expecting a bit more but since I really like the taste of my 'kraut I'll let it slide. Already I'm making plans for a 5 gallon bucket fermenter next year. So there you have it Sauerkraut…the end game!
A few people have asked about the crock I used, so here it is Ohio Stoneware 1GC Crock 7-34/"x8-1/4″ – 1 Gallon
[subscribe2]
Affiliate Disclosure: I am grateful to be of service and bring you content free of charge. In order to do this, please note that when you click links and purchase items, in most (not all) cases I will receive a referral commission. Your support in purchasing through these links enables me to keep the content train rolling