When the cucumbers start coming fast and furious, the strong get pickling, refrigerator dills in this case. I finally got my partner Jim to grow a garden this year, it is nice to see that after 15 years of sitting in a truck together a little bit of my crazy rubbed off. In typical new gardener fashion Jim planted cucumbers with zeal! He was being over run with the little green treasures, but Jim had a plan…Pickles!!!
Refrigerator Pickles
Jim decided to keep it simple for his first foray into pickles and settled on doing refrigerator pickles instead of diving into fermentation or water bath canning. He also chose a recipe from Ball's Complete Book of Home Preserving. I think this was a good way to go since you can't run till you can walk, and why get all complicated on a first run.
Refrigerated Dill Slices
Ingredients
8 ¼ c. sliced pickling cucumbers (¼" slices)
2 c. white vinegar
2 c. water
6 T. pickling salt
¼ c. granulated sugar
2 T. picking spice
7 ½ t. dill seeds
5 t. mustard seeds
1 ¼ t. whole black peppercorns
5 cloves garlic, halved
Place cucumber slices in a large glass or stainless steel bowl. Set
aside.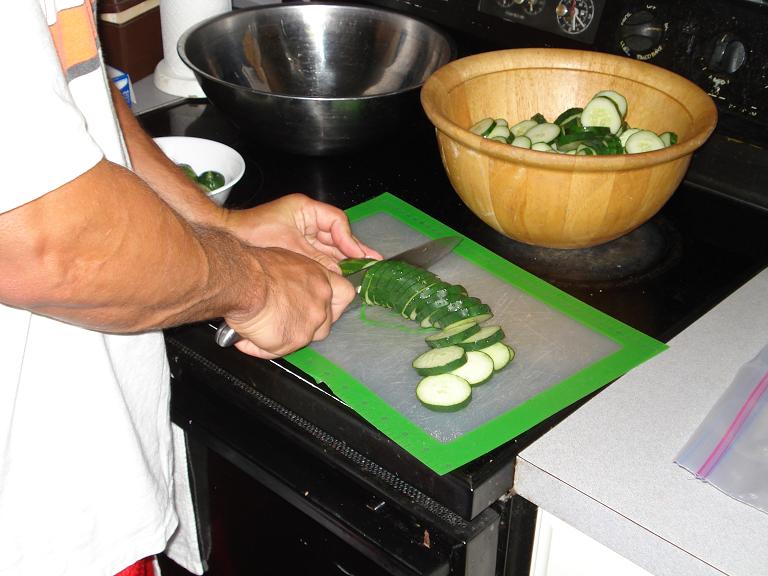 The Directions
In a medium stainless steel saucepan, combine vinegar, water, picking
slat, sugar, and picking spice. Bring to a boil over medium-high heat,
stirring to dissolve salt and sugar. Reduce heat, cover and boil gently
for 10 minutes.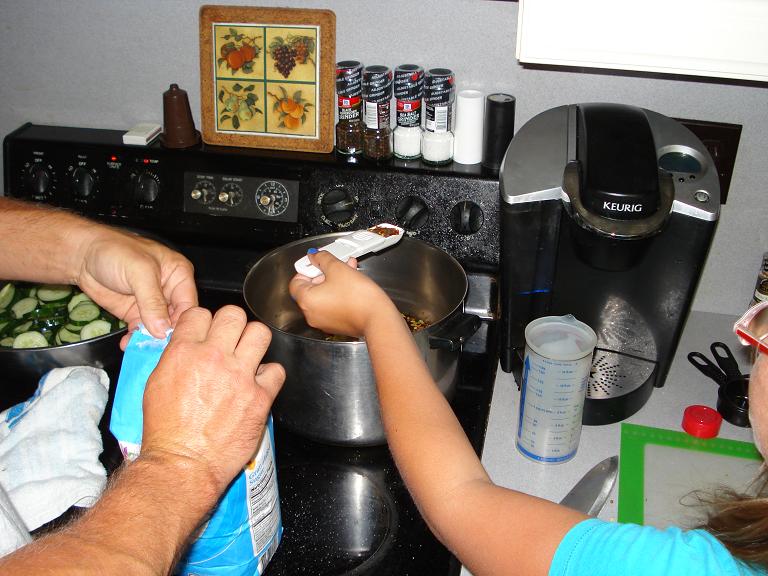 Pour picking liquid over cucumber slices. Cover with waxed paper and
set aside until cooled to room temperature, about 30 minutes.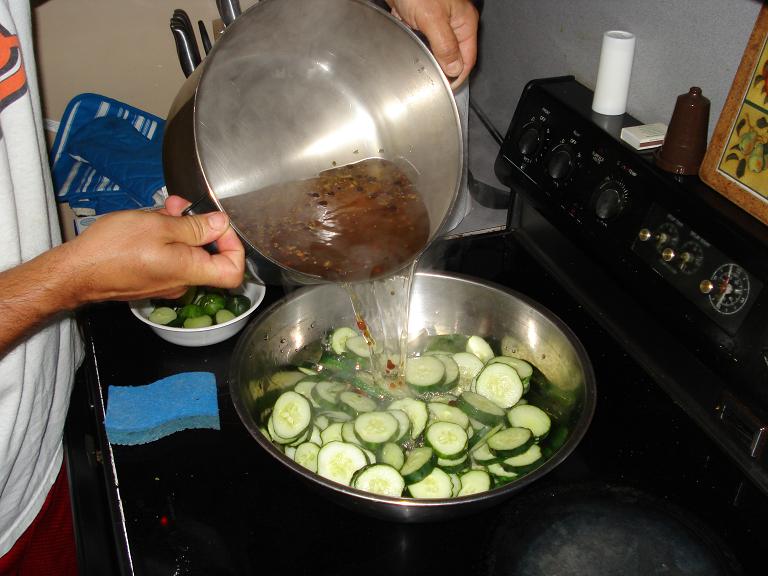 In clean empty jars, distribute dill seeds, mustard seeds, peppercorns,
and garlic clove halves.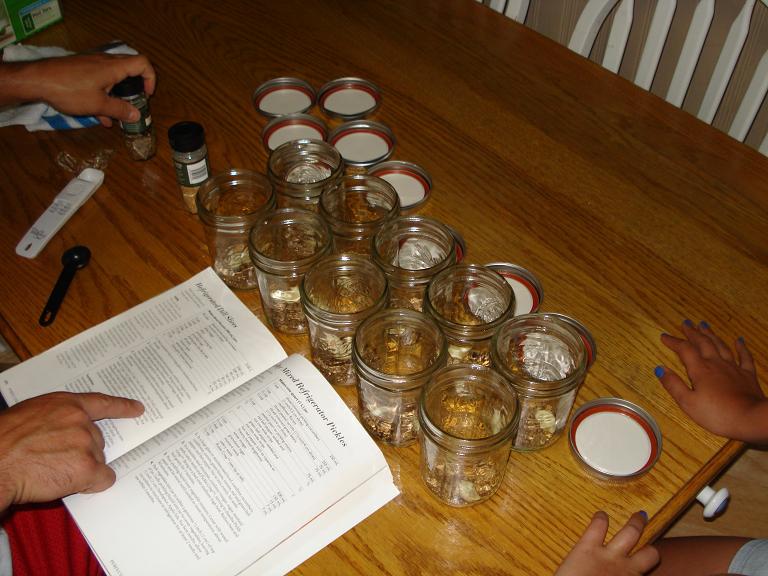 Add cucumber slices to within a generous ½
inch headspace of top of jar.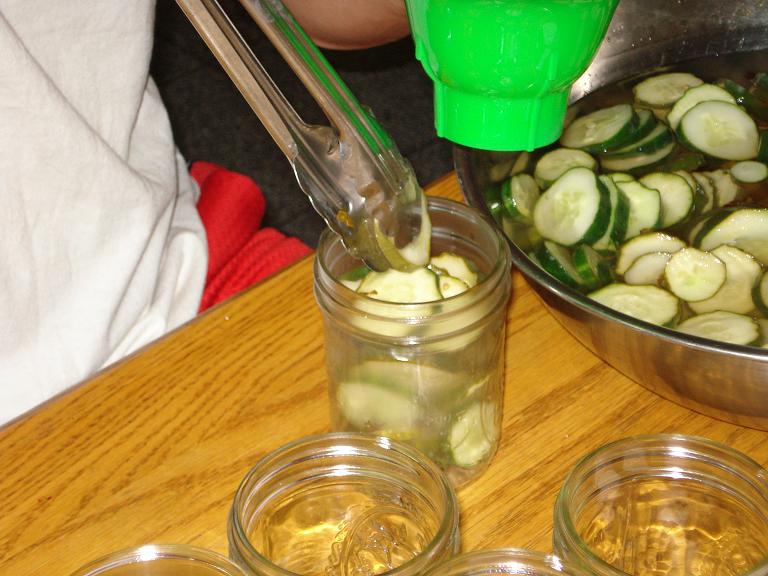 Ladle pickling liquid into jar to cover
cucumbers, leaving ½ inch headspace. Apply lids.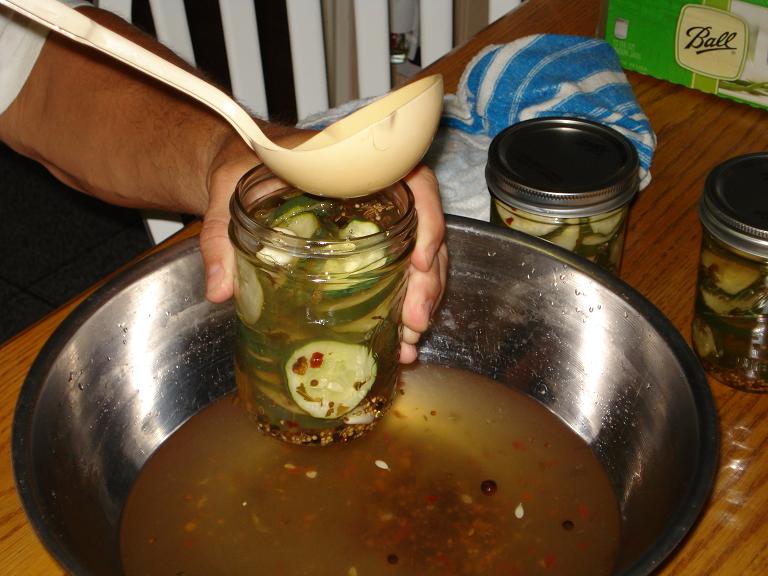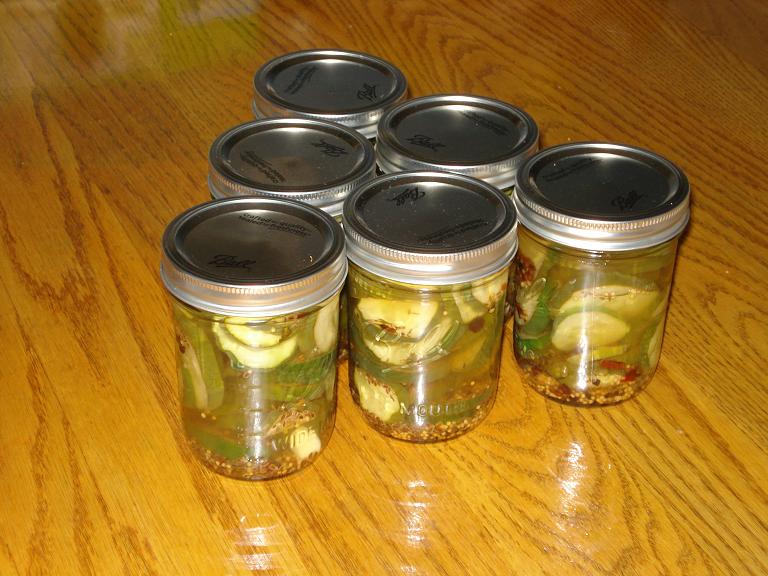 For best results,
allow cucumbers to marinate in refrigerator for at least 2 weeks and
use within 3 months.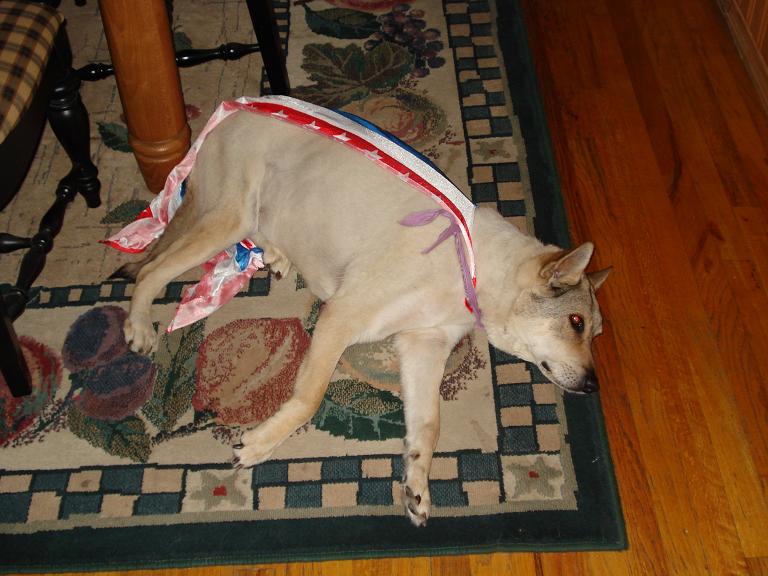 Super Dog was bushed by a hard day of pickling.
Edit 7/24-
Well, I popped open a jar of these pickles today, and I'm happy to report that they have a nice dill flavor. They are bit salty for my taste but I would make them again, I would cut back on the salt though.
Affiliate Disclosure: I am grateful to be of service and bring you content free of charge. In order to do this, please note that when you click links and purchase items, in most (not all) cases I will receive a referral commission. Your support in purchasing through these links enables me to keep the content train rolling