While writing my latest Backyard Pioneer blog I got to use one of my favorite kitchen tools, my vintage Potato Masher, and had an ephiany at the same time. How is that for getting two blogs for the price of one?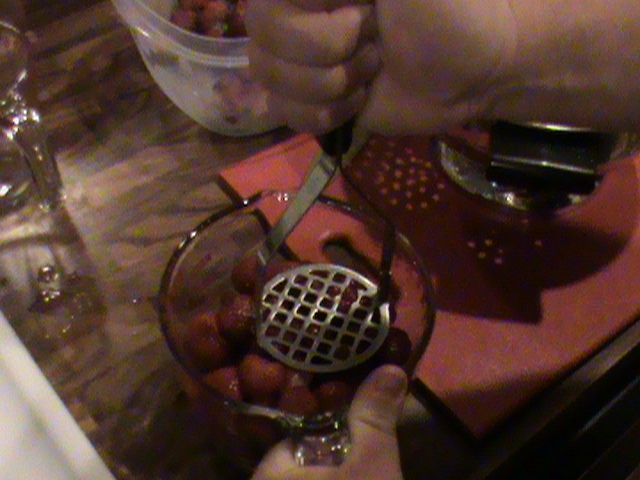 My potato masher is a beast! It was made in the 1950's by Flint mfg. right here in the US of A. It is stainless steel and has Bakerlite handles.  I could beat a home invader into submission with it and then whip up a nice bowl of mashed potatoes while I waited for the police to arrive.
Now here is where I go off on a slightly whacky tangent, why aren't things made like this anymore? I mean, here I am holding a 60 year old kitchen implement that far surpasses anything I could get these days. God knows how many hands it has passed through as I got it from a yard sale courtesy of my Mom. When did America start phoning it in and not caring about the little things? It may seem trivial but this masher was made with pride and to stand the test of the ages, unlike the cheap crap we fill our homes with now. Maybe our landfills wouldn't be bursting if we made things right the first time like we did in the 50's. Wouldn't paying a bit more once for something that was going to last, be a better use of our resources vs. the disposable consumerism we've got going on these days?
Am I wrong?
[subscribe2]
Thanks to Attainable Sustainable and Frugal Kiwi for hosting the Patchwork Living Blogging Bee #2
Affiliate Disclosure: I am grateful to be of service and bring you content free of charge. In order to do this, please note that when you click links and purchase items, in most (not all) cases I will receive a referral commission. Your support in purchasing through these links enables me to keep the content train rolling